La Gabbia (The Cage) emotionally engages its audience with poetry, aesthetics and technology, making them co-protagonists of the work in an interactive experience that highlights how physical gestures impact the real and digital world.
As part of the ongoing artistic transformation of recent years, featuring an increasingly powerful digital dimension, the IBSA Foundation renews its partnership with MUST (the Leonardo da Vinci National Museum of Science and Technology) which began in 2019, to support a new art installation that brings the analogue and digital worlds back into the spotlight.

The work "La Gabbia" by auroraMeccanica, is part of the Digital Aesthetics project and joins the permanent programme of digital art installations, which now also includes two other interesting works: Chromata by Michael Bromley and Robotic voice activated word kicking machine by Neil Mendoza.
The aim is to make the viewer reflect on new digital languages, in a continuous dialogue between humanistic and scientific knowledge, technological innovation and artistic development.

The work is staged in the middle of a dark room: a birdcage descends from the ceiling and a beam of white light casts its shadow on the wall.
How do you become a co-protagonist in the work?

Find out about the installation and how to visit it here.
---

auroraMeccanica was founded as an audio-visual production studio in 2007 in Pisa. In 2008, It relocated permanently to Turin, working on experimentation and technology, arts research and social engagement in interactive installations. The studio first created purely artistic projects and later projects commissioned by museums, commercial and non-profit-making organisations.
In its early years, the collective concentrated on creating interactive video installations for arts venues. It 2010 it was one of the recipients of the Gemine Muse Award, won first prize in 2011 at the Anzio and Nettuno Biennial and was a finalist at the Celeste Awards in the same year. In 2012 it won the Pav Prize, took part in Manifesta 9 Parallel Events and the 54th International Art Exhibition at Castiglia di Saluzzo, as well as several solo and collective exhibitions. In 2013, as well as a productive partnership with Turin Polytechnic and Rivoli Castle, it stood out for its work entitled "Il mondo di Lorenzo" (Lorenzo's World) a multisensory experience centred on autism that recreates perceptions of the world through the senses of an autistic child. As a direct result of these experiences it increased its interactive installations, with experimental art technologies for temporary and permanent exhibitions in museums, and its reflection on the relationship between the viewer and technology developed over the years to become pivotal and give solidity to the design of every installation.
Photos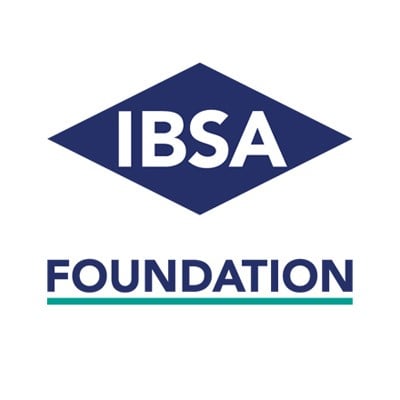 Editorial IBSA
The IBSA Foundation for scientific research promotes authoritative and accessible science education for health protection and supports young students and researchers through Fellowships and many other dedicated events.