Mendoza's work makes it possible to reflect and see the relationship between analogical and digital, between physical and virtual, from a new vantagepoint.
Words spoken by visitors standing in front of the installation are converted into text before being launched into the virtual world where they accumulate; they occasionally get kicked by a robotic foot, whilst other times they are returned to the world in the form of sound.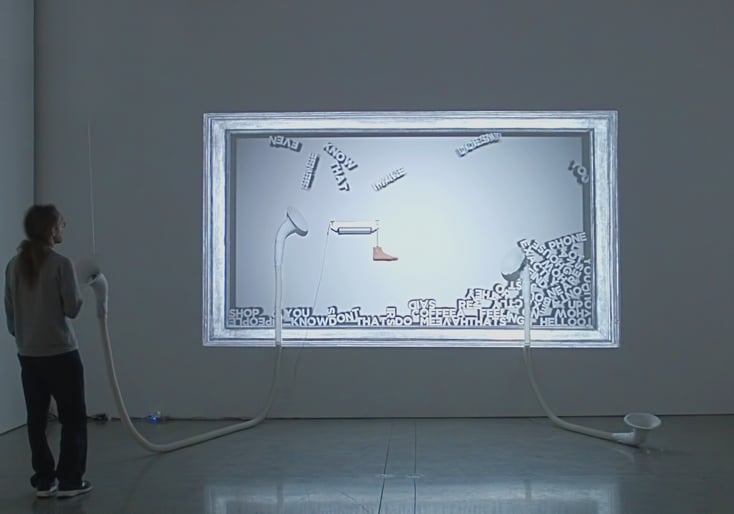 For more information, visit the Museum website.
---
Neil Mendoza's work combines sculpture, electronics and software. It aims to bring inanimate objects and premises to life, and to use humour and non-sense to provoke deeper reflection on the ecosystems governing us. Using the dialogue between the real world and the digital sphere, he combines everyday objects with technology in unexpected ways, giving the public a new perspective and more profound insight into the relationship between the analogical and the digital worlds.

His works have been exhibited by The Ars Electronica Center, Arena 1 Gallery, The Barbican, BBC Big Screens, The Children's Museum of Pittsburgh, Currents New Media Festival, The Exploratorium, ISEA, Kinetica, Minnesota Street Projects, Oi Futuro, the Museum of London, the Nottingham Playhouse, PICNIC Festival, Recology, SIGGRAPH, the Science Museum, Telfair Museum, the V&A, Watermans, YouFab and the Young Projects Gallery, to name but a few.
He has exhibited his work and appeared as a speaker in conferences all over the world. He has held art and technology courses at UCLA and Stanford, and co-founded the art collective called "Is this good?".
Video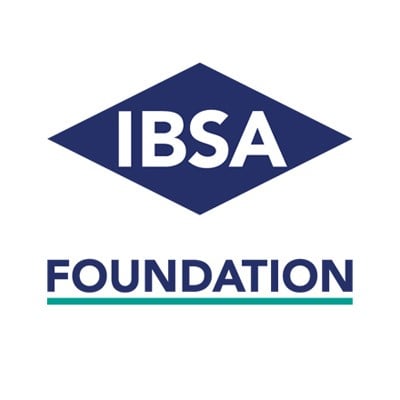 Editorial IBSA
The IBSA Foundation for scientific research promotes authoritative and accessible science education for health protection and supports young students and researchers through Fellowships and many other dedicated events.