The National Museum of Science and Technology (MUST) in Milan has long been an ideal setting for a permanent programme of digital art installations called Digital Aesthetics. This innovative programme explores new digital languages and the connections between the artistic creative process and technological innovations.
In order to contribute to the burgeoning relationship between scientific culture and artistic creation, IBSA Foundation for scientific research has decided to support the project from 2019, presenting three installations: 'The Cage' by auroraMeccanica, 'Robotic voice activated word kicking machine' by Neil Mendoza and 'Chromata' by Michael Bromley.

Starting on 3 October 2023, The Wall of Sound, an installation created by the panGenerator collective, will also join.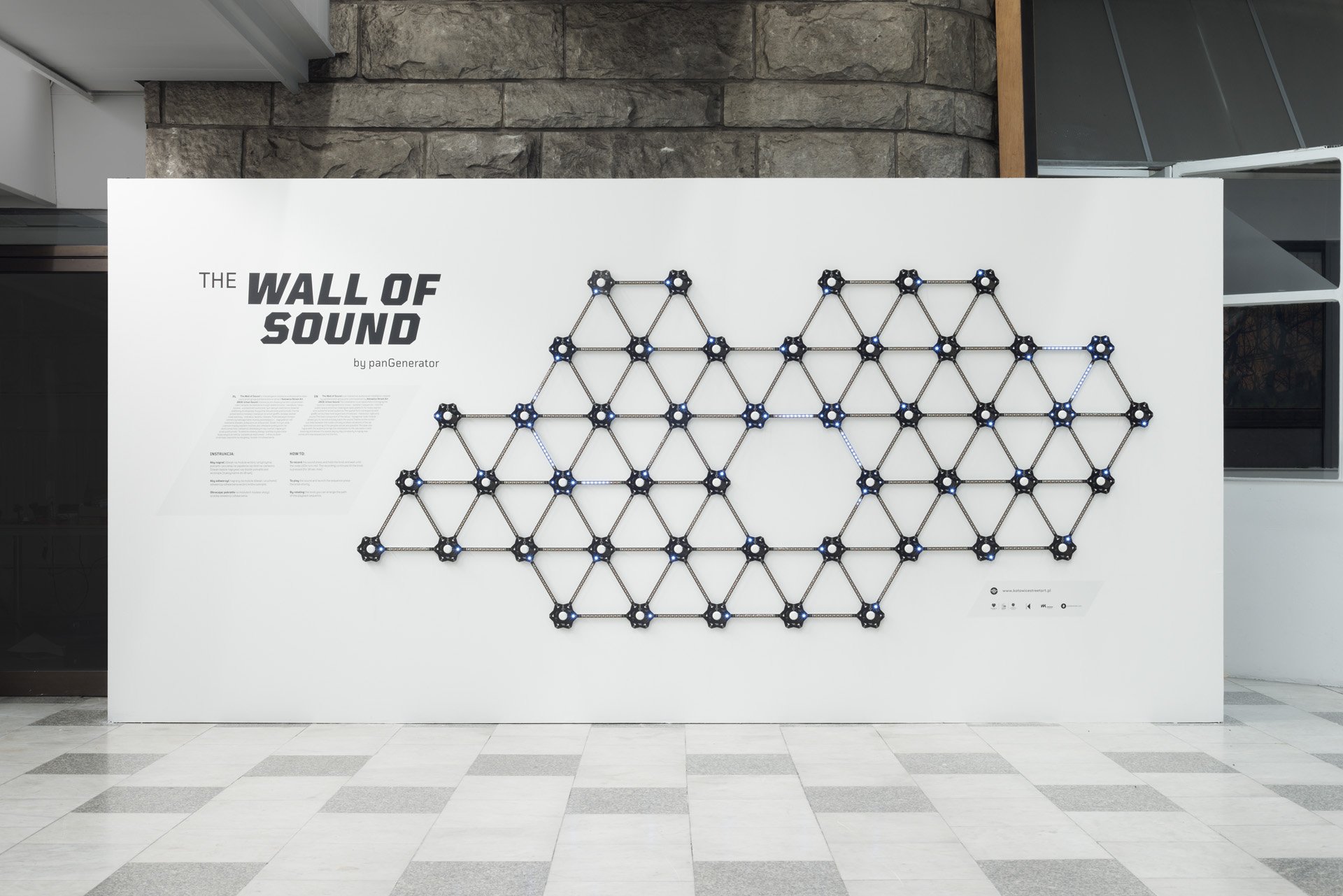 The main purpose of this installation is to actively engage visitors in an exploration of the instruments used to create electronic music, such as samplers and sequencers. The Wall of Sound offers an open experience for the public, encouraging individual musical expression and experimentation. The work adds additional sensory and expressive layers to the spatial form of the graffiti, with the addition of light, sound and interaction with visitors, thus creating a direct dialogue with the public.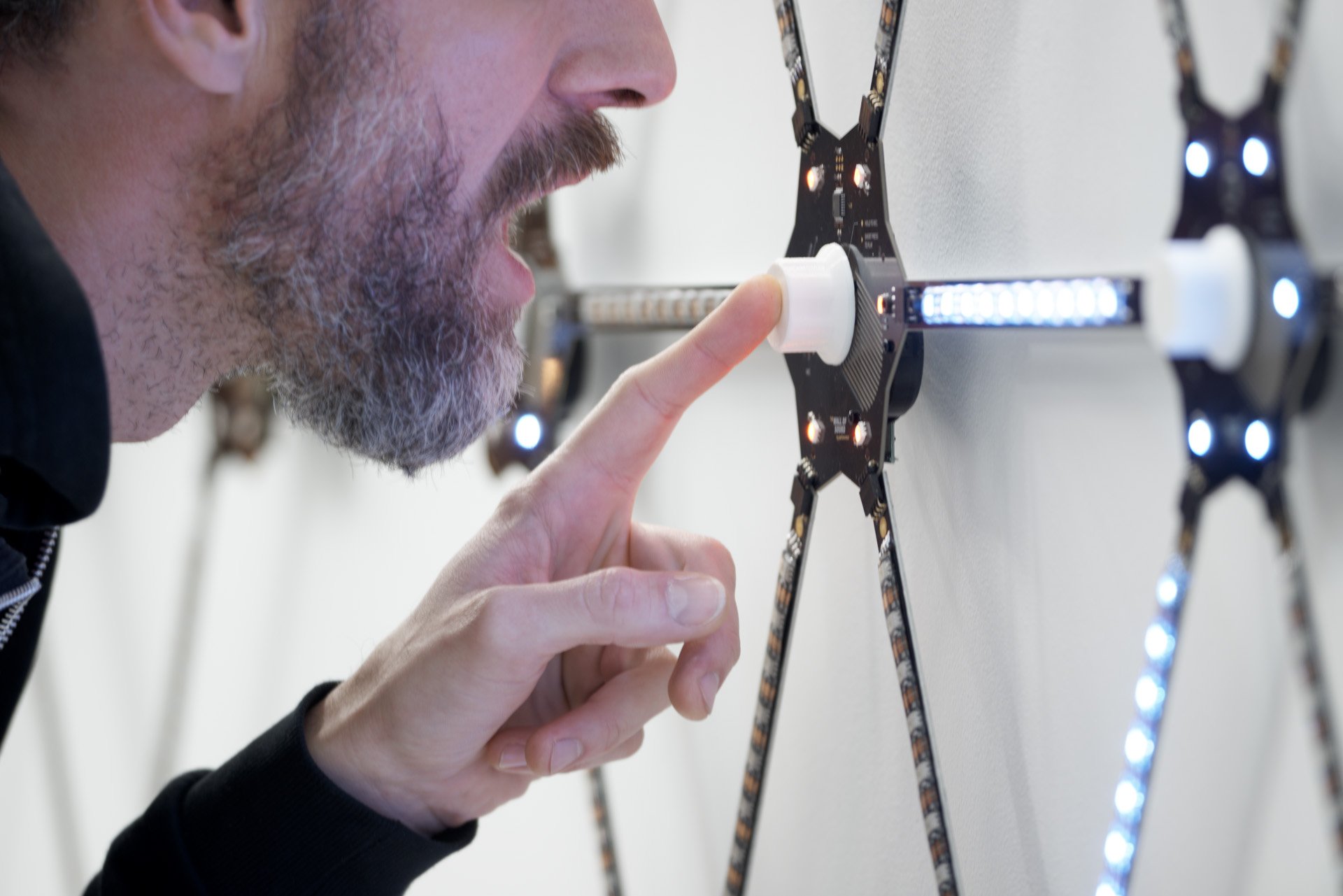 The particularity of The Wall of Sound lies in its interactive nature. Visitors will be able to co-create the work through a series of hexagonal node modules, where each link allows variations of melodic sequences and the recording of voices and other sounds, creating a constantly evolving installation. The aim is to stimulate the public's creativity and interaction, allowing everyone to discover and experience electronic music in an innovative and engaging way.
The work allows people to explore tools for creating electronic music such as samplers and sequencers through an open platform that encourages individual musical expression.
Between interaction, light and sound, different sensory and expressive levels can be discovered in a work reminiscent of graffiti art.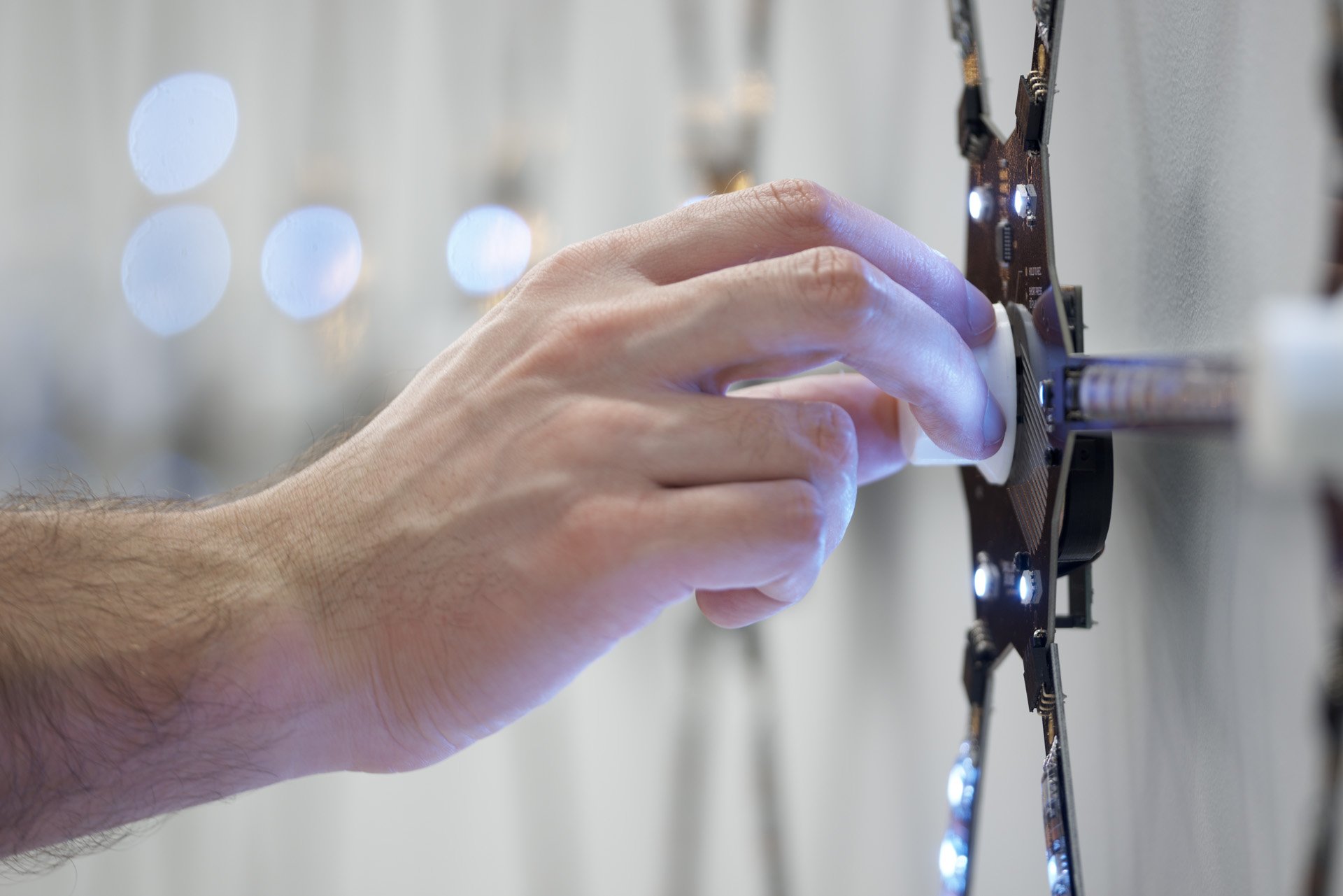 For more information on the installations at the Museum, please visit the official website of the National Museum of Science and Technology (MUST) in Milan.
---
PanGenerator is a new media art & design collective based in Warsaw, Poland, founded by Piotr Barszczewski (ex-member), Krzysztof Cybulski, Krzysztof Goliński and Jakub Koźniewski. Since 2010 the group creates unique projects exploring new means of creative expression and interaction with the audience.
---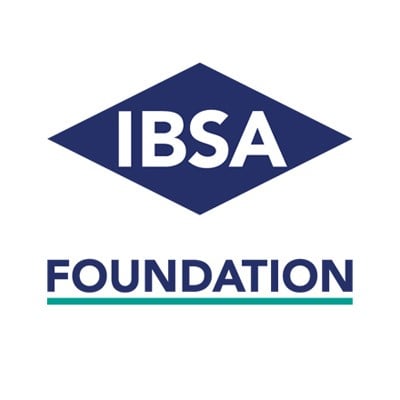 Editorial IBSA
The IBSA Foundation for scientific research promotes authoritative and accessible science education for health protection and supports young students and researchers through Fellowships and many other dedicated events.