The 2014 fellowship grants have gone to three young women scientists:
Chiara Chianese
(Fertility),
Nausicaa Mazzocchi
(Pain Management) and
Stephanie Decherf
(Endocrinology). The three young investigators received their award at a ceremony attended by the people working at the Foundation HQ in Lugano, and in the presence of their family who have always supported them and were eager to share with them the moment of such an important recognition. Now in its third year, the IBSA Foundation's fellowship program is a commitment the Foundation is particularly proud of, considering the very tangible results these awards have enabled their winners to attain.




In addition to Arturo Licenziati, IBSA Foundation Chairman, and Silvia Misiti, IBSA Foundation Director, also Professor Franco Cavalli, Scientific Director of the Southern Switzerland Cancer Institute (IOSI) was among those present at the award ceremony. Professor Cavalli has devoted most of his brilliant career to scientific research, its promotion and development in the Swiss Canton of Ticino. In his remarks, Prof. Cavalli underlined the crucial importance of intellectual development which is the reason behind his support to the project for the establishment of a Medical School south of the Alps. Some change has already taken place compared to the 1970s when people used to say that the best doctor in Ticino was a direct train to Zurich. Today, at IOSI alone, there are 250 people working while another 50 people work at the research labs of the IOR Cancer Research Institute which is functionally connected to IOSI and located in the IRB building in Bellinzona.
Chiara Chianese, a native of Naples, Italy, works at the Mario Serio Department of Clinical and Experimental Biomedical Sciences of the University of Florence, where she has participated in a highly innovative study designed to identify new genetic factors potentially involved in male infertility. Affecting about 7% of the general population, male infertility is a condition whose cause remains unknown in around half of the cases. Specifically, the study is designed to identify the genes involved in the first stages of spermatogenesis, i.e. the process of formation of spermatozoa, by using Next Generation Sequencing (NGS), a technique that allows simultaneous analysis of some 30,000 genes coding all factors needed by our body to function.
The pain management fellowship grant has gone to Nausicaa Mazzocchi, PhD, Experimental Imaging Centre, San Raffaele Hospital, Milan, Italy. Her project investigates new small molecules for their potential and specificity as inhibitors of ASIC1a and ASIC2a channels. These channels are primarily expressed in the nervous system where they are involved in perception of inflammatory pain.
Last but not least, Stephanie Decherf, Muséum National d'Histoire Naturelle, Paris, France, was the winner of the Endocrinology fellowship award for her research on the role of the thyroid as an indicator of metabolic plasticity and longevity. By examining the physiologic equilibrium linking thyroid hormone, metabolism and aging, her project is designed to better understand which biological parameters permit maintenance of health in old age. By comparing two mouse strains, that display distinct thyroid status, response to high-fat diet and lifespan, the goal is to outline key regulatory pathways that could help diminish the development of age-related diseases.
The IBSA Foundation's commitment on this front continues and is being stepped-up: at the award ceremony it was announced that for the year 2015 the Foundation will provide as many as five fellowship grants, one for each of five areas of focus, Dermatology, Endocrinology, Fertility, Orthopaedics-Rheumatology and Pain Management.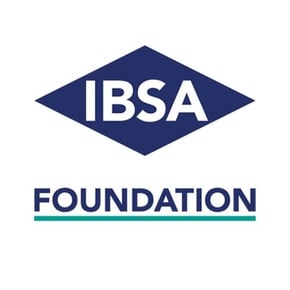 Editorial IBSA
The IBSA Foundation for scientific research promotes authoritative and accessible science education for health protection and supports young students and researchers through Fellowships and many other dedicated events.