A bridge between young scientists' ideas and their realization through projects. This is the opportunity given by the IBSA Foundation to the talented investigators selected as the winners of a Foundation's grant, each amounting to €24,000, under its 2015 fellowship program. Fostering scientific research, the fellowship program is now being held for the fourth consecutive year.
Giovanna Masoni Brenni, Lugano Deputy Mayor and head of the Culture and Education Department, together with Arturo Licenziati, IBSA Foundation Chairman, and Silvia Misiti, IBSA Foundation Director, delivered the awards to the winners at the ceremony held at LAC, Lugano new Arts & Culture Centre. The awards had the word 'future' on them to signify the grant will help the five winners advance their scientific work and build their future in science.
Mexican Raul Eduardo Piña-Aguilar, Institute of Medical Sciences, University of Aberdeen, UK, was the Fertility grant winner for a highly innovative project unveiling mechanisms involved in male infertility using stem cells.
The Orthopaedics-Rheumatology grant recipient was Claudia Loebel, ETH, Zurich, Switzerland, who put much of energy and effort into a project on the tissue regeneration role of certain cells replacing aging or damaged cells.
Maria Gnarra, MD, PhD, Columbia University, New York, USA, received the Dermatology grant award for a project on the use of 3D technology in skin reconstruction, a novel treatment approach the young investigator seeks to further explore and apply in the treatment of skin problems in children.
The Pain Management grant award went to Sara Ilari, PhD, Environmental, Cellular and Molecular Toxicology, Department of Health Sciences, Magna Graecia University, Catanzaro, for a project in collaboration with the San Raffaele Pisana Hospital and Research Centre, Rome, Italy. The project is focused on a new pharmacological approach to spontaneous pain response, i.e. arising without any apparent cause. This work may lead to future treatment for all those patients whose daily routine, work, family and social life, as well as prospects have been completely subverted by this condition.
The winner of the Endocrinology grant award was Turin-native Iacopo Gesmundo, PhD, Cellular and Molecular Endocrinology Lab, Department of Medical Sciences, University of Turin, Italy, for a research project investigating the anti-cancer effects of Vitamin D, in its active form, either alone or in combination with standard chemotherapy, in the treatment of pleural mesothelioma, a malignancy affecting the membrane lining the lungs.
The ceremony provided the occasion to announce the Foundation's2016 fellowship program offering again five grants, one in each of the following areas: Dermatology, Endocrinology, Fertility, Orthopaedics-Rheumatology, and Pain Management.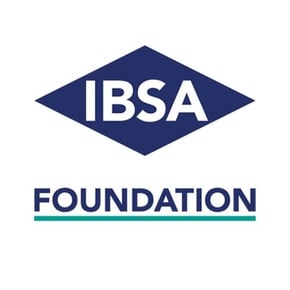 Editorial IBSA
The IBSA Foundation for scientific research promotes authoritative and accessible science education for health protection and supports young students and researchers through Fellowships and many other dedicated events.