5 areas of research, over 160 projects submitted from all over the world and 5 fellowships worth a total of €150,000. These were the figures of the eighth edition of the IBSA Foundation Fellowships for scientific research which every year supports the work of young researchers under the age of 40 from universities and institutes all over the world who have distinguished themselves for their skills and for ground-breaking projects that could revolutionise the way particular diseases are treated in the future.
Akiko Omori, Jan Kroon, Sara Carmela Credendino, Anna Gryadunova and Yingying Cong are the young researchers who have won a €30,000 fellowship each. IBSA Foundation's Scientific Board selected the winners in five fields of treatment: Dermatology, Endocrinology, Fertility and Urology, Orthopaedics, Pain Medicine and Rheumatology, and Coronavirus Infections, the latter being the special edition for 2020.
"We are very proud of the success achieved with this year's edition, attested by the record number of applications received, each constituting a project of extremely high quality and scientific value," announced Silvia Misiti, Director of IBSA Foundation. "The response we received from young researchers, their enthusiasm and dedication are what motivates us to continue supporting and championing talent. We firmly believe that our health also depends on this, a lesson we have learned, more than ever, in the past year of the pandemic: investing in research and medical-scientific innovation means finding new solutions for the unresolved challenges in the health sector."
Furthermore, the live-streamed award ceremony was held on 14 April 2021 with the participation of a highly esteemed guest. Prof. Alberto Mantovani, Scientific Director of Istituto Clinico Humanitas and Professor Emeritus of Pathology at Humanitas University, presided over the awarding of the fellowships and spoke on social responsibility in scientific research and the crucial role of clear and effective communication to generate greater engagement, culture and interest in science.
To watch the award ceremony with the awarding of the 2020 fellowships, please visit IBSA Foundation's Facebook page (Italian) and YouTube channel (English).
Watch the event
Winners


Dermatology: Akiko Omori
Dep. of Biology, Veneto Institute of Molecular Medicine (VIMM), Università degli Studi di Padova
Project: Exploring the role of mitochondrial morphology changes in melanoma stem cells
Despite recent breakthroughs due to immunotherapy, the prognosis of metastatic melanoma remains scant. Here we wish to address the role of mitochondria, and of the mitochondrial protein Opa1 in particular, in melanoma cancer stem cells, often accounted for the culprits of melanoma immune surveillance and chemotherapy evasion. Based on our preliminary data showing that Opa1 is required in mouse models of melanoma, for normal melanocyte stem cells, as well as for in vitro melanoma growth, we decided to verify the hypothesis that Opa1 is essential for melanoma cancer stem cells. We will therefore use a multi-pronged approach and characterize mitochondrial morphology in melanoma cancer stem cells and address how Opa1 changes melanoma cancer stem cells properties in vitro. We will establish whether and why Opa1 can be targeted pharmacologically in melanoma.
---


Endocrinology: Jan Kroon
Dep. Internal Medicine, Endocrinology, Leiden University Medical Center
Project: Detoxifying glucocorticoid drug treatment: The identification of signalling partners that cause side effects
Worldwide, millions of patients are dependent on treatment with glucocorticoid drugs due to its strong anti-inflammatory activity. However, glucocorticoid treatment is often accompanied by side effects including muscle weakness and hyperglycaemia. We will investigate which signalling factors are responsible for these side effects. We will employ a novel molecular technique to identify the factors that are involved in glucocorticoid signalling. By using cell culture models and animal models for inflammatory disease, we will confirm if the selective removal of these identified factors will prevent glucocorticoid side effects while the therapeutic activity is maintained. Ultimately, these findings will result in a better understanding of how glucocorticoid treatment causes side effects and may stimulate the development of 'glucocorticoid drugs without side effects'.
---


Fertility/Urology: Sara Carmela Credendino
Dep. of Molecular Medicine and Medical Biotechnology, University of Naples Federico II
Project: Direct and transgenerational effects of Benzo[a]pyrene, a common environmental pollutant, on mouse fertility
Environmental pollutants are emerging among the causes of human fertility reduction of last decades. Benzo[a]pyrene (BaP) is an airborne pollutant that, originating also from natural sources, can never be completely eliminated. Several studies report BaP adverse reproductive effects, though effects of prenatal and perinatal BaP on exposed individuals and their descendants are poorly understood. Here, I aim to evaluate direct and transgenerational effects of BaP exposure in mouse, starting from the early foetal life. BaP will be administered only to pregnant mothers and until the end of breastfeeding, then to litters up to five months of age. Three generations will be analysed for reproductive performance, hormonal dosage, histological and molecular alterations, with particular focus on epigenetic modifications. My goal is to identify targets mediating direct and transgenerational BaP effects, thus connecting molecular defects with reproductive fitness.
---


Orthopaedics / Pain medicine / Reumathology: Anna Gryadunova
Dep. of Biomedicine, Cartilage Engineering Lab, University of Basel
Project: Nanoghosts as gene delivery platform for CRISPR components in intervertebral disc repair
Chronic low back pain is a leading cause of disability and the main reason for non‐cancer opioid prescriptions. It is strongly associated with intervertebral disc degeneration, which is characterized by the breakdown of one or more of the discs that separate the bones of the spine. Despite the large need, a regenerative therapy still does not exist, also due to the harsh degenerative microenvironment that inhibits the regenerative capacity of therapeutic cells. Disc regeneration could be boosted by the upregulation of a growth factor GDF-5, a protein critical for the maintenance of intervertebral disc homeostasis. Using gene-editing technology known as CRISPR activation, we propose to upregulate endogenous GDF-5 in harsh degenerative conditions. However, clinical translation of gene therapy is hindered by safety concerns associated with common gene delivery vectors. As a solution, we propose to use non-viral nanoghosts, nanosized vesicles ultimately derived from patient's own cellular membranes. This is the first study that tests nanoghosts for the delivery of large components for CRISPR activation in the field of musculoskeletal regeneration.
---


Special edition- Coronavirus infections: Yingying Cong
Dep. of Biomedical Sciences of Cells & Systems, University Medical Center Groningen
Project: Killing coronaviruses by striking them at their hearth
We recently have shown a highly conserved interaction between two coronaviral protein is vital for coronavirus infection in host cells. This project is to identify lead molecules that specifically target this interaction. We will use two methods to achieve this goal. The first one is to establish a miniaturized assay to assess interaction between these two proteins and use it to screen a library of 100'000 compounds. Another one is to design proteolysis targeting chimeras (PROTACs) to target this complex for degradation. The hits from these two ways will be tested in infection models against coronaviruses in cell lines, including mouse hepatitis virus (MHV), HCoV-OC43 and SARS-CoV-2. Moreover, the candidates that block these three coronaviruses infection will be further tested in SARS-CoV-2 infection model in primary bronchial epithelial cells and the MHV infection model in mice. With our screen from in vitro to in vivo, we expect to identify a therapeutic lead for both the current and future Covid outbreaks.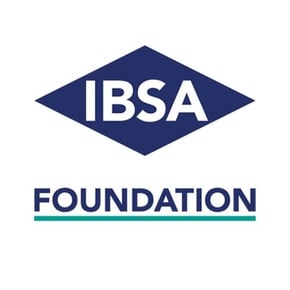 Editorial IBSA
The IBSA Foundation for scientific research promotes authoritative and accessible science education for health protection and supports young students and researchers through Fellowships and many other dedicated events.