Immunotherapy has opened up a whole new era in cancer treatment. It works by harnessing the immune system to fight off cancer and has shown highly promising results in extending the life expectancy of cancer sufferers. Cancer immunotherapy was the theme of the Forum titled "Cancer immunology makes it to clinic: how cancer will be treated in the coming years" held on September 26, 2015, at Università della Svizzera Italiana (USI), in Lugano, Switzerland. The Forum was organised by the IBSA Foundation for scientific research together with Dr. Andrea Alimonti, Head of the Molecular Oncology Lab, Southern Switzerland Cancer Institute, Bellinzona, Switzerland, in collaboration with the Bellinzona research institutions and Università della Svizzera Italiana. It brought together leading experts from all over the world, the people who, with their research, have given a significant contribution to this major scientific breakthrough. Some 200 people came to listen to them. These included students, researchers, medical specialists and members of the public interested in learning more about this promising approach.Immunotherapy is the new frontier in cancer treatment, so much so that the journal Science has put it at the top of its list of the 10 most important scientific breakthroughs of recent years. Fighting cancer as if it were an infection, by unleashing the power of the body's natural defences against it, is the revolutionary concept underlying this game-changing treatment approach. While chemotherapy and radiotherapy target the tumour, immunotherapy awakens and enhances the patient's immune system inducing it to attack tumour cells from within.
Top representatives from the IBSA Foundation and Università della Svizzera Italiana together with Andrea Alimonti acted as hosts. Dr Alimonti and his team at the IOSI lab have conducted major research on cellular senescence and a novel type of cancer immunotherapy that has been published in the prestigious journal Nature and honoured by a cancer research award which is the most prominent in Switzerland and second only to the Nobel Prize worldwide. Among the first speakers at the Forum there was Franco Cavalli, Scientific Director, Oncology Institute of Southern Switzerland (IOSI), who has devoted a large part of his brilliant career to research, its organisation and promotion in the Swiss Canton of Ticino. Franco Cavalli is renowned for the notable contribution he has given to the eradication of some types of lymphoma, which are now considered curable.
World leading names in cancer therapy spoke at the Forum, presenting the latest results from several clinical studies and new trials. These included: Johann De Bono Director, Institute of Cancer Research, London, UK, who led clinical trials on abiraterone and transformed prostate cancer treatment; Pier Paolo Pandolfi, Director, Harvard Med School Cancer Centre, Boston, USA, whose research has been key to explaining the genetic and molecular mechanisms underlying various types of cancer and making some forms of leukemia curable; Douglas Hanahan one of the founding fathers of modern research, whose work at the EPFL in Lausanne, Switzerland, has been focused on understanding the mechanisms whereby the tumour and its microenvironment interrelate; Mark Smyth Medical Research Institute, Brisbane, Australia, whose research has been fundamental to understanding the mechanisms underlying tumour immune surveillance; Alberto Mantovani, Scientific Director, Humanitas, Milan, Italy, whose research has contributed to characterise the role of the inflammatory microenvironment in tumour cell development, growth and proliferation, and to the subsequent development of important treatments; Michael Detmar, ETH, Zurich, Switzerland and Antonio Lanzavecchia Scientific Director, IRB, Bellinzona, Switzerland, whose research for the isolation and production of human monoclonal antibodies has led to a method successful applied in studies and in the development of treatments for a number of infections and other diseases.
Location
Lugano, Switzerland
Relatori
Alberto Mantovani, Humanitas, Milan, Italy
Antonio Lanzavecchia, IRB, Bellinzona, Switzerland
Douglas Hanahan, EPFL, Losanna, Switzerland
Franco Cavalli, IOSI, Switzerland
Michael Detmar, ETH, Zurigo, Switzerland
Pier Paolo Pandolfi, Harvard Med School Cancer Centre, Boston, USA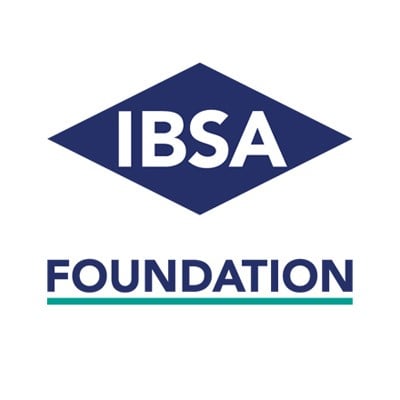 Editorial IBSA
The IBSA Foundation for scientific research promotes authoritative and accessible science education for health protection and supports young students and researchers through Fellowships and many other dedicated events.