The future headquarters of the IBSA Foundation has an important name and past: Casa Carlo Cattaneo in Castagnola, Lugano. As well as being a place steeped in history and significance, it is also an expression of how the Foundation has evolved, since it was founded in 2012, to include projects and activities. Casa Carlo Cattaneo will become a laboratory for thought and a new cultural reference point for the city.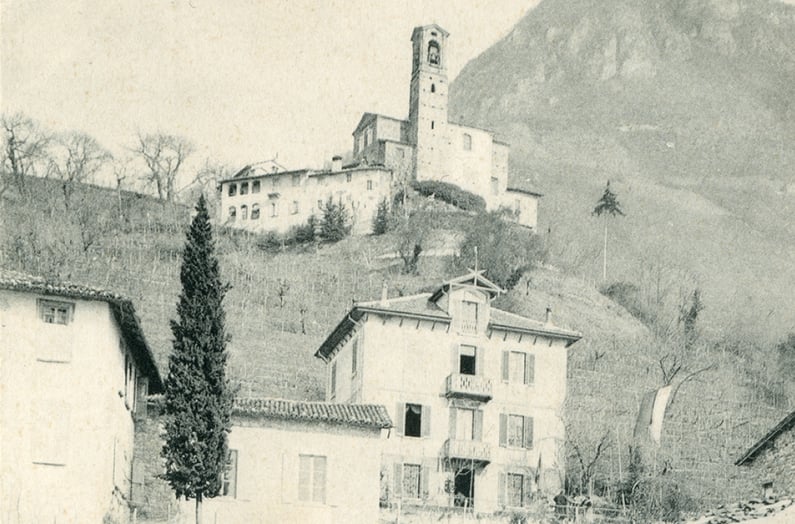 Casa Carlo Cattaneo, from a historic home to a laboratory for thought
The decision to leave the current headquarters in Collina d'Oro and transfer to the former home of the celebrated philosopher and politician Carlo Cattaneo was carefully considered and long thought-out.

What we see today at number 4 Strada di Gandria, the place where the IBSA Foundation's projects and activities will come to life in the coming months, is much more than a mere building, because of what it has historically symbolised for the city of Lugano and what the Foundation intends to revitalise.

Carlo Cattaneo lived in the house for two decades after 1849, and from his study overlooking the lake, in what was then a home surrounded by vineyards and fruit trees, he became a leader of intense cultural and political activity that had a tremendous impact on the development of his local area, Canton Ticino, and on the social and cultural progress of the community.

The IBSA Foundation's aims match his philosophy and vision in many respects: from the desire to advance - as Carlo Cattaneo vehemently argued - the technical, but also the civic progress of communities, to the importance of breaking down barriers and promoting scientific knowledge (particularly that linked to the local area) on a level accessible to all.
As Cattaneo contended, 'Science likes to address Science abstractly; it likes to speak in a lofty, disdainful language'.
The IBSA Foundation has the same view and, every day, with perseverance and dedication, it promotes cutting-edge science, shares ideas and knowledge in a language accessible to everyone (for example, through art, music and comics) and encourages the public to learn more about health and well-being issues.

The Foundation's activities and projects come to life at Casa Carlo Cattaneo
So the presence of the IBSA Foundation will characterise Casa Carlo Cattaneo and make it central once more, in line with his teachings, aiming to become a focus for culture in the city.
Its spaces will be mainly dedicated to projects open to the public (especially to young people), to research activities, to dialogue and discussion, and to a permanent exhibition focusing on the great statesman, philosopher and man of science and technology.

The rooms will be brought to life by the activities that characterise the Foundation and which, over the years, have been constantly evolving, to become a reference point and a multi-faceted hub on the Ticino cultural scene.

There are projects like Cultura e Salute (Culture and Health), which combines scientific knowledge with the humanities to show that the arts and culture can be considered real medical treatments according to scientific criteria, and SciArt (with La Scienza a regola d'Arte and Digital Aesthetics), which aims to raise public awareness of the relationship between art, science, technology and research - areas that are now so close they are often inseparable.

There will always be a focus on children's activities and with the Let's Science! project Ticino schools, professionals and experts will continue to be involved in discussing science-related topics through a language that appeals to a young audience (comics).

And the commitment doesn't end here: the IBSA Foundation's mission covers a range of areas and supporting young researchers, through scholarships or the Fellowship project is equally important; together with promoting science through international forums, events and publishing a blog in two languages.
Building on our success together
This change comes at a truly historic moment, the year in which the IBSA Foundation celebrates its 10th anniversary. Ten years spent promoting the arts and science, ten years of working together with partners and institutions, ten years of training and information, ten years of discussion, networking and promoting talent. Ten years supporting research, young people and, above all, the community, in the name of useful and accessible knowledge for all.
Don't miss the next stages of our journey and the events planned for the coming months.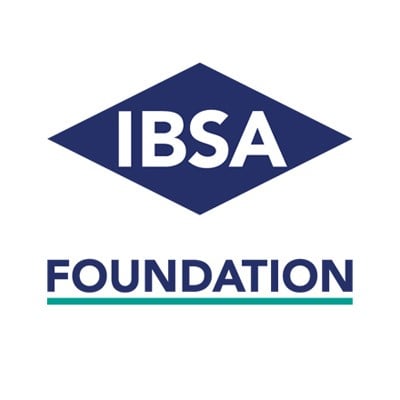 Editorial IBSA
The IBSA Foundation for scientific research promotes authoritative and accessible science education for health protection and supports young students and researchers through Fellowships and many other dedicated events.