Michael Bromley and his work Chromata: generative software that transforms images for museum visitors in a highly immersive aesthetic experience.
The IBSA Foundation for scientific research, the museum's Scientific Partner and first Mission Partner, will take part in the reinterpretation of Chromata as part of the Future Inventors lab funded by the Rocca Foundation.
The project is part of a larger partnership between the IBSA Foundation and the museum, which will host two interactive digital installations by two international artists (of which Michael Bromley's Chromata is the first). Their goal is to offer the public new opportunities for reflecting on and exploring digital languages and their relationships with artificial intelligence.
Chromata is a work initially designed for the Web and is a tool that can transform any image into a unique, animated artwork. Here Chromata will be reshaped into an active, physical experience in one of the museum's newest learning spaces, the Future Inventors Lab, dedicated to digital culture and its crossovers with STEM (science, technology, engineering and mathematics).
Chromata will involve the public in a unique experience at the museum, where they can choose an image that will be transformed and reproduced in unexpected colours and shapes.
In the last session of the activity the public at home can also take part by uploading their own images and watching the final result in streaming. Chromata (free of charge but booking essential at the time of museum entry ticket purchase) on 11th-12th and 18th-19th September at 11am 3 pm and 5 pm, National Museum of Science and Technology, Milan.
Chromata is generative software that can transform images into unexpected colours and shapes. Museum visitors will be able to choose an image, see it reworked by Chromata and follow its development through interactive projections in a totally immersive aesthetic experience.
Further info is available on the Museum website.
---
Michael Bromley is a software developer specialising in web applications, user experience and creative coding. He has created many open-source projects in which the user can employ code as a creative tool to build aesthetic experiences based on sound or image. His work explores the crossover between programming and creativity in the analogue and digital worlds.
His work Chromata offers the public direct personal experience of producing images with a generative art tool.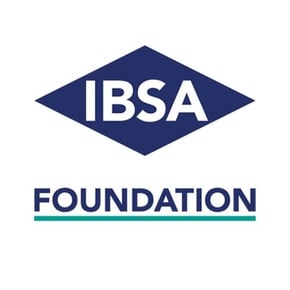 Editorial IBSA
The IBSA Foundation for scientific research promotes authoritative and accessible science education for health protection and supports young students and researchers through Fellowships and many other dedicated events.