Let's Science! experiential lab

Comics as a tool for scientific knowledge
The Milanese edition of Let's Science! has ended. The creative science project, created and promoted by IBSA Foundation as a way of spreading knowledge, has been set up specially for secondary school students in collaboration with the Istituto Pasteur Italia.
The aim of the project is to provide scientific information that are correct and evidence-based with an engaging and appealing approach towards even the most difficult of topics, using the comic book as an appropriate medium for meeting this goal.
With the book series "I ragazzi di Pasteur", the Foundation spreads knowledge of complex concepts in a simple and comprehensible manner, suited to specific communication requirements of younger generations.
Each volume is divided into two parts: in the first part, a scientist tackles a specific subject of scientific interest, whereas the comic inspired by this lesson is created in the second part, by experts from the Scuola Romana dei Fumetti, the eminent school of the most renowned Italian illustrators.
The script – and in this lies the originality of the project – is written by students of selected secondary schools in Italy and in Switzerland (Canton of Ticino).
Location
Palazzo delle Stelline, Milano, Cult Library
Date
October 19, 2019 – h. 11:30
Parole Fertili
A theatre piece. Thoughts on parenthood.
Parole Fertili ("Fertile Words") is a storytelling project created in 2016 within the CSR project of IBSA Group, with the idea of providing an online space, via parolefertili.it, for women and men to freely and sometimes anonymously share the stories of their often difficult journey of trying for a baby.
Through unedited storytelling, the stories of Anna, Federico and all members of the virtual community, give tangible form to the associated fears and break the taboos, in the knowledge that sharing is a gift that can make the difference during one of the most precious journeys of our lives.
After having supported the publication of "Parole Fertili. Viaggio alla ricerca di un figlio", IBSA presented the new initiative Pillola di Teatro ("A theater piece") inspired by the book.
Location
Palazzo delle Stelline, Milano, Cult Library
Date
October 19, 2019 – h. 17:00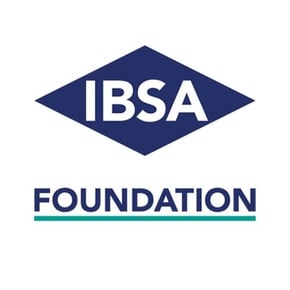 Editorial IBSA
The IBSA Foundation for scientific research promotes authoritative and accessible science education for health protection and supports young students and researchers through Fellowships and many other dedicated events.