Let's Science! - a project but also a book series devised by Middle School students, researchers, scientists and cartoonists. The cartoon, a language suitable for everyone to take a deeper look at science.
The Let's Science! book series, 10 volumes edited by scientists and qualified professionals, each one featuring a cartoon, dramatized by the pupils of Middle Schools in Canton Ticino and created by illustrators from the Scuola Romana dei Fumetti.
The project, in co-operation with DECS the Department of Education, Culture and Sport of Canton Ticino, aims to give correct scientific information using language suitable for everyone.
The intention is to provide young people with correct, well-founded scientific information with an enthralling, evocative approach even for more difficult questions - and cartoons are a perfect tool for visualising and expressing complex concepts in an understandable way, in line with the communicative specificities of the younger generations.
Let's Science! allows science to be analysed in a different, involving way, at the same time explaining the work of a doctor and a researcher. It's a useful opportunity not only for educational learning but also for better orientation for future professional choices.
The four new volumes (available in Italian only) in the book series are: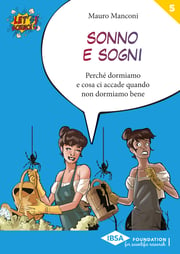 5. SLEEP AND DREAMS (SON

NO E SOGNI)
Why do we sleep and what happens when we don't sleep well? (

Perché dormiamo e cosa ci accade quando non dormiamo bene)
by Mauro Manconi

Cartoon: Sharp Knife
Script: Scuola Media Giubiasco
Drawings: Daniele Miano e Mirko Milone
---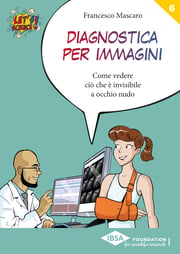 6. DIAGNOSTIC IMAGING (DIAGNOSTICA PER IMMAGINI)
How to see what's invisible to the naked eye (Come vedere ciò che è invisibile a occhio nudo)

by Francesco Mascaro

Cartoon: Una caduta a lieto fine
Script: Scuola Media Acquarossa
Drawings: Alessandro Telve
---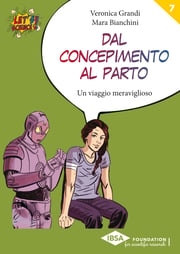 7. FROM CONCEPTION TO BIRTH (DAL CONCEPIMENTO AL PARTO)
A wonderful journey (Un viaggio meraviglioso)
by Veronica Grandi and Mara Bianchini

Cartoon: Un parto spaziale!
Script: Scuola Media Gravesano
Drawings: Adriano Turtulici
---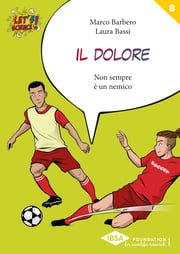 8. PAIN (IL DOLORE)

It's not always an enemy

(Non sempre è un nemico)
by Marco Barbero and Laura Bassi


Cartoon: Dolore senza paura
Script: Scuola Media Cevio
Drawings: Alessandro Telve
---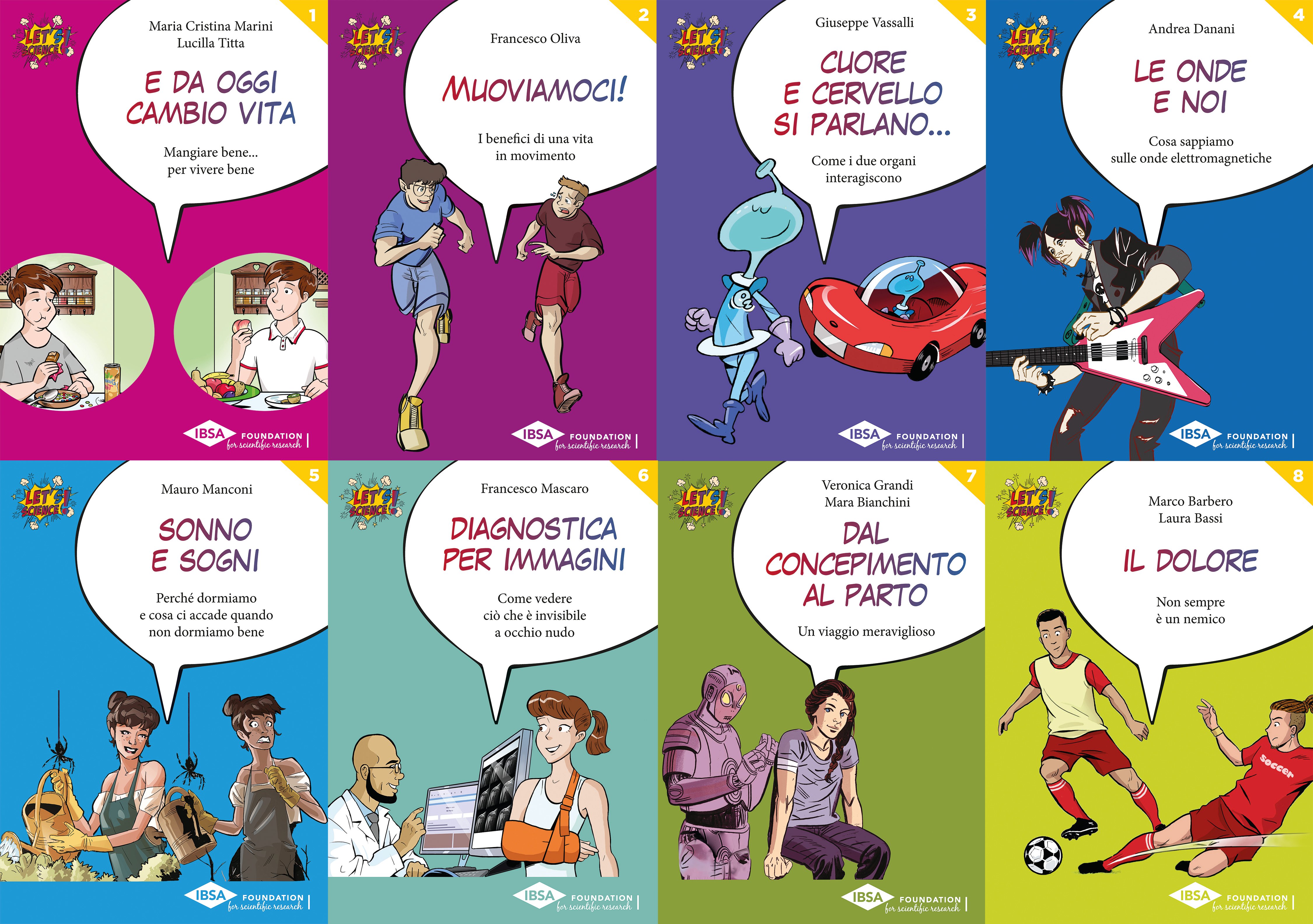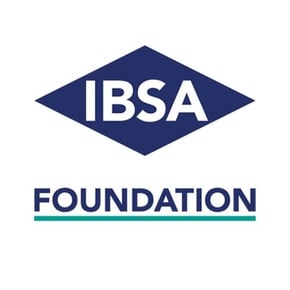 Editorial IBSA
The IBSA Foundation for scientific research promotes authoritative and accessible science education for health protection and supports young students and researchers through Fellowships and many other dedicated events.