IBSA Foundation has entered into an important partnership with the National Museum of Science and Technology, named after Leonardo da Vinci, in the year celebrating the 500-year anniversary of the death of a key figure in our history. Leonardo da Vinci managed to create a dialogue between science and the humanities, while always focusing on man. This is a trait that has inspired the mission of the Foundation, which is dedicated to the promotion of correct scientific dissemination and the dialogue between Art and Science.
Theo Jansen's exhibition "Dream Beasts" was the first outcome of this collaboration, and represented a true example of interaction among art, technology, science, engineering and design. The Dutch artist, author of the most spectacular mechanical creatures moved by the wind, has been defined by international critics as a modern Leonardo da Vinci, because he creates works that stem from a careful observation of nature and are a perfect combination of how art can interpret science and make it immediately comprehensible to a wide audience.
The public responded with great enthusiasm to this initiative: during the exhibition period (February 20 – May 19, 2019), Theo Jansen's works were seen by 118,987 people. The exhibition was visited by 45 school groups (about 1,125 students of all ages) who were able to participate in guided tours and educational workshops and had the chance to discover the engineering and biological mechanisms that underlie the movement of the Strandbeest, the artificial creatures that walk in a natural and realistic way.
In the wake of the new partnership with the Museum and the enormous success of the exhibition "Dream Beasts", in Milan, IBSA Foundation hosted Theo Jansen in Lugano. The lecture in which Theo Jansen told the story of the origins of his kinetic installations, was organized in collaboration with L'ideatorio of the Università della Svizzera italiana (USI).
Location
Aula Magna USI – Università della Svizzera italiana, Lugano
Location
Museo Nazionale della Scienza e della Tecnologia di Milano
Date
February 27 -May 19, 2019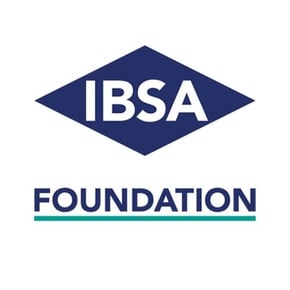 Editorial IBSA
The IBSA Foundation for scientific research promotes authoritative and accessible science education for health protection and supports young students and researchers through Fellowships and many other dedicated events.