A cure for this sick world: a conversation between Stefano Arienti and Paolo Mazzarello
The eighth talk in the "La Scienza a regola d'Arte" series took place on Thursday 14th October 2021, at the LAC Lugano.
Stefano Arienti, a contemporary Italian artist and Paolo Mazzarello, Professor of the History of Medicine at Pavia University, reflected on the role of art and science as 'cures' for the modern world.
Art, in its more social and cultural sense, is a strongly distinctive and essential element in the life of a human being.
Science, on the other hand, is the evolutionary index of a society: through the possibility of developing solutions in science we measure the technological progress of the environment in which we live.What these two elements have in common is their healing power for the individual and, above all, for the benefit of a whole community. However, they have always separated by creative processes: while art is independent of space and time, science follows very precise parameters and pathways.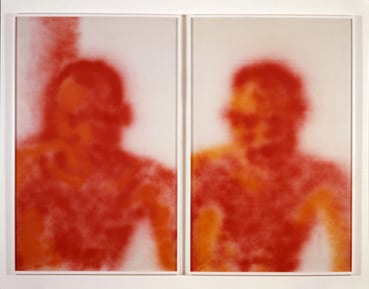 Stefano Arienti, "Doppio Autoritratto", 1997
The conversation between the two speakers will be moderated by scientific manager and co-President of BrainCircle Lugano Clara Caverzasio, who has contributed with many interesting ideas to the event.
Since 2017, the partnership between MASI Lugano and the IBSA Foundation has allowed both of them, and the public, to discuss disciplines that may seem far removed, but have much more in common than they first appear.
---

Stefano Arienti
Stefano Arienti was born in Asola, in the province of Mantua, in 1961. He graduated in agriculture and approached art through his association with prominent figures in Milanese culture, including Corrado Levi. He made his debut in the mid-1980s at Brown Boveri (an ex-factory used as a place for meetings and experimentation by many young artists) in Milan and garnered significant critical acclaim. From the beginning, his research focused on analysing and manipulating images and materials from the real, everyday world. Through an entirely personal and ever-changing process, he transforms and offers unusual and surprising ways to interpret them. Arienti's work is based on pre-existing objects and figures – including the tradition of ancient art and forms of popular culture – but his revolutionary creative process produces alterations and translations that change their meaning. The artist tackles key themes like the relationship with the natural world, the role of imagination and the concept of originality. In recent years he has created and installed monumental works, which are, however, always the result of a grass-roots process of awareness, inspired by a specific cultural context. By reworking commonplace, everyday materials (like paper, books and images from postcards, posters or photocopies, as well as polystyrene, plastic, plasticine and fabric) Arienti creates works that amaze the onlooker, invite them to reflect on the theme of 'wonder' and encourage participation.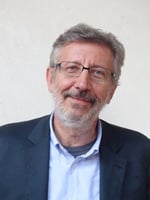 Paolo Mazzarello
Paolo Mazzarello is a Professor of the History of Medicine at Pavia University, where he graduated with honours in Medicine in 1980. He holds a specialisation in Neurology (1984) and a PhD in Neurological Sciences (1987). Since 2007 he has been President of Pavia University Museums, where he is currently a director of "Kosmos", the Museum of Natural History, based on his idea of travel as a scientific enterprise. He has contributed to the Italian daily newspapers "La Stampa" and "Corriere della Sera" and has written for their supplements "Sette" and "La Lettura". Mazzarello is the author of around 250 articles for journals in Italy and abroad (including "The Lancet", "Nature", Nature Rev. Mol. Cell Biology" and "Endeavour"). His most recent books include L'erba della Regina. Storia di un decotto miracoloso (Bollati Boringhieri 2013), E si salvò anche la madre (Bollati Boringhieri 2015), L'elefante di Napoleone (Bompiani 2017), L'inferno sulla vetta (Bompiani 2019) and Ombre nella mente (Bollati Boringhieri 2020). His latest book, L'intrigo Spallanzani, is dedicated to the figure of the great naturalist Lazzaro Spallanzani and to a dramatic event during his trip to Constantinople in 1785-86. Mazzarello is a member of the Istituto Lombardo - Accademia di Scienze e Lettere (and secretary of the Class of Moral Sciences since 2020) and a member of the Academia Europaea (The Academy of Europe).
---
Interview




Stefano Arienti - Artist
Paolo Mazzarello - Scientist
Clara Caverzasio - Moderator
---
Full video
---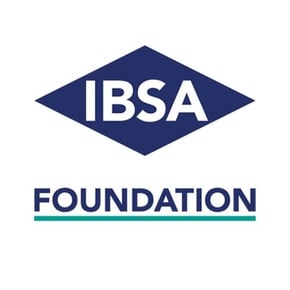 Editorial IBSA
The IBSA Foundation for scientific research promotes authoritative and accessible science education for health protection and supports young students and researchers through Fellowships and many other dedicated events.