The fifth meeting in the State-of-the-art Science series, a product of the collaboration between the MASI, the Art Museum of the Italian-speaking part of Switzerland, and IBSA Foundation for scientific research, took place on June 4. James Beacham, a particle physicist, who participated in the conversation last November with the German photographer Thomas Struth, returned to discuss the relationship between art, science and technology with Andrea Galvani, one of the most internationally-renowned Italian artists of his generation. Winner of the 2019 Audemars Piguet ARCO Prize, Galvani works with scientific institutions, universities and famous researchers in the creation of his works.
James Beacham, following the event last November, will be providing his testimonial alongside IBSA Foundation throughout 2019. His participation in events with a scientific and informative slant organized by the Foundation in Milan and Lugano, in fact allows us to learn from his privileged perspective as a scientist, as well as his commitment towards the proper dissemination of scientific knowledge.
Andrea Galvani
Lives and works between New York and Mexico City. An artist with a cross-disciplinary approach, his projects draw upon concepts and instruments originating from different disciplines, often taking on scientific language and methodologies. His work has been exhibited in major museums and institutional venues, including: the Whitney Museum, New York; the 4th Moscow Biennial for Contemporary Art; the Calder Foundation, New York; the Mart Museum of Modern and Contemporary Art, Trento; the Macro Museum, Rome; the GAMeC, Bergamo; and many others. In 2010 he was a Visiting Artist at New York University; in 2011 he received the New York Exposure Prize and in 2017 he was nominated for the Deutsche Börse Photography Prize; in 2019 he also won the prestigious Audemars Piguet Prize. He participated in the Location One International Artist Residency Program in New York (2008), the LMCC Lower Manhattan Cultural Council (2009), and the MIA Artist Space / Columbia University Department of Fine Arts (2010). From 2006 to 2009 he was a lecturer of the Language of Photography and History of Contemporary Photography at the Carrara Academy of Fine Arts in Bergamo. Since 2010 he has been working with the AMS Advanced Media Studio of the Department of Visual Arts of New York University and with the ICP International Centre of Photography of New York.
James Beacham
A particle physicist, James Beacham participates in experiments at the Large Hadron Collider at CERN, in the search for traces of dark matter, gravitons, quantum black holes and dark protons, working with ATLAS, one of the teams that discovered the Higgs Boson in 2012. He often is a speaker at events on science, technology and art organized worldwide by bodies such as the American Museum of Natural History, the Royal Institution, the Festival South by Southwest (SXSW) and the BBC. His talk How we explore unanswered questions in physics was published on the TED website and has been viewed around 1.5 million times. He works with radio programmes and documentaries and has appeared in newspapers, including the New York Times, Wired and Gizmodo. Before dedicating his life to physics, Beacham studied as a film-maker, and still works with various artists. In 2015 he launched Ex/Noise/CERN, a project that explores the connections between experimental particle physics, music and cinema.
Location
LAC Lugano Arte e Cultura
Date
June 4, 2019 – h. 18:15
Program
click here to download the program
A METHOD TO DISTINGUISH BETWEEN TRUTH AND FALSEHOOD

James Beacham – Particle Physicist in the ATLAS experiment at CERN
Science is a method of asking and answering questions about the world. It's not so much a list of facts or a list of figures, but coming up with a method to distinguish between truth and falsehood. I believe that science is a process, science is a way of thinking about the world, not a simple series of authoritative numbers we appeal to. If you have a better explanation for a physical phenomenon and if your explanation fits our data better, then you will win, you can convince everybody.
The collaboration between myself and the IBSA Foundation has thus far been very successful, in the sense that we very much see eye-to-eye with respect to what science is and what its place in society should be. Science does not belong to scientists like me or professors locked away in their ivory towers, but belongs to every human being. Science is you, and you are science, and so that is what we are dedicated to with this collaboration.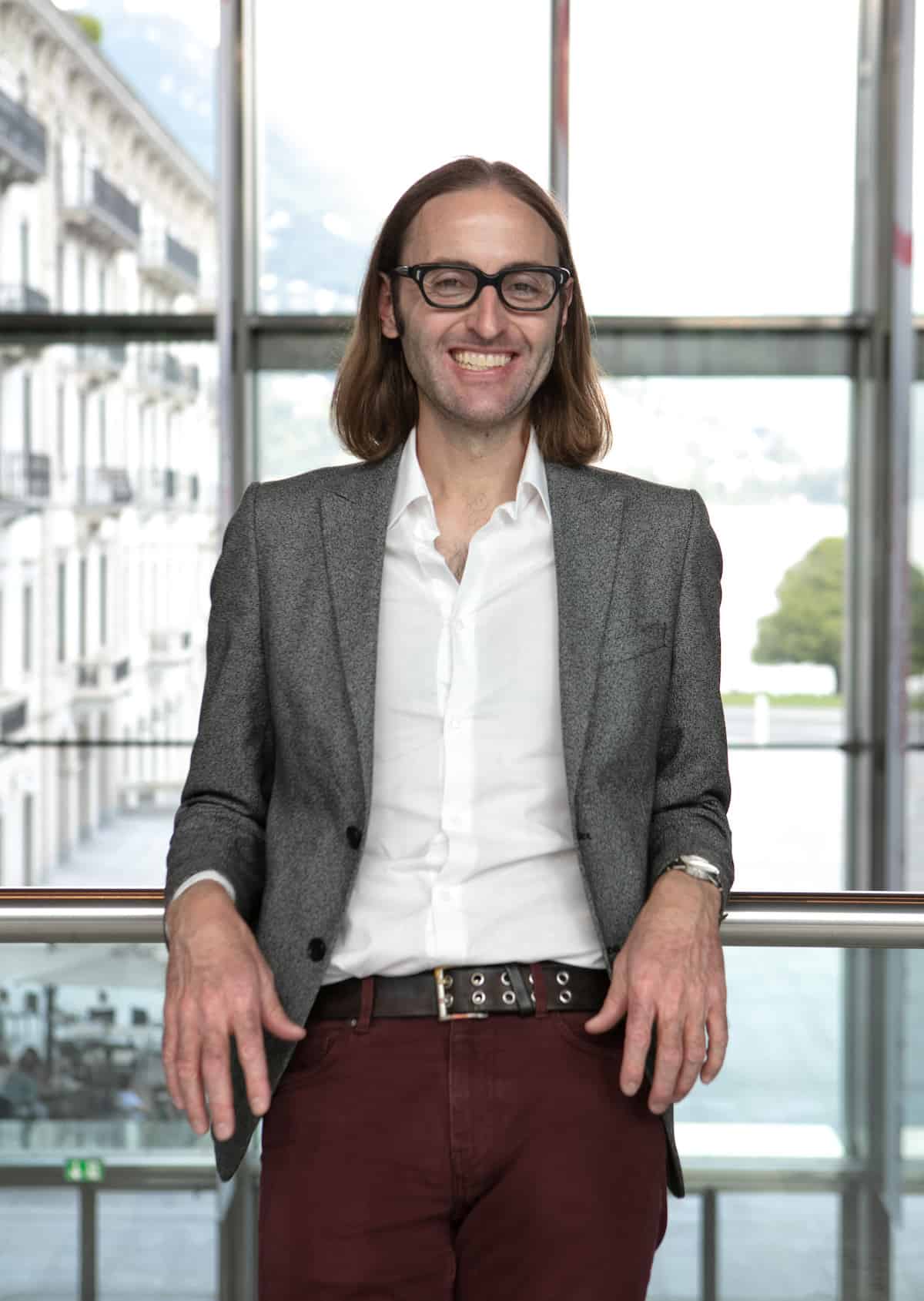 ART IS A FIRST A THOUGHT AND THEN AN ACTION

Andrea Galvani – Visual artist
I have always been obsessed by invisible things, by the really small things that surround us. My work is trying to reflect on the energy of the process itself, how things change and on how these things can transform in time. For me, art is a thought first and then an action, and what remains is only a partial part of a long process.
I am very thankful to IBSA Foundation for this opportunity: it is amazing to speak with James, we started a conversation online several weeks ago (I was on the other side of the planet) and now finally we are together here, in an exchange of perspectives on how to investigate more and to reflect. We need more and more of this kind of interaction. We need to literally move from a field to a field and understand what we can do together. And the IBSA Foundation is powerfully connecting these things.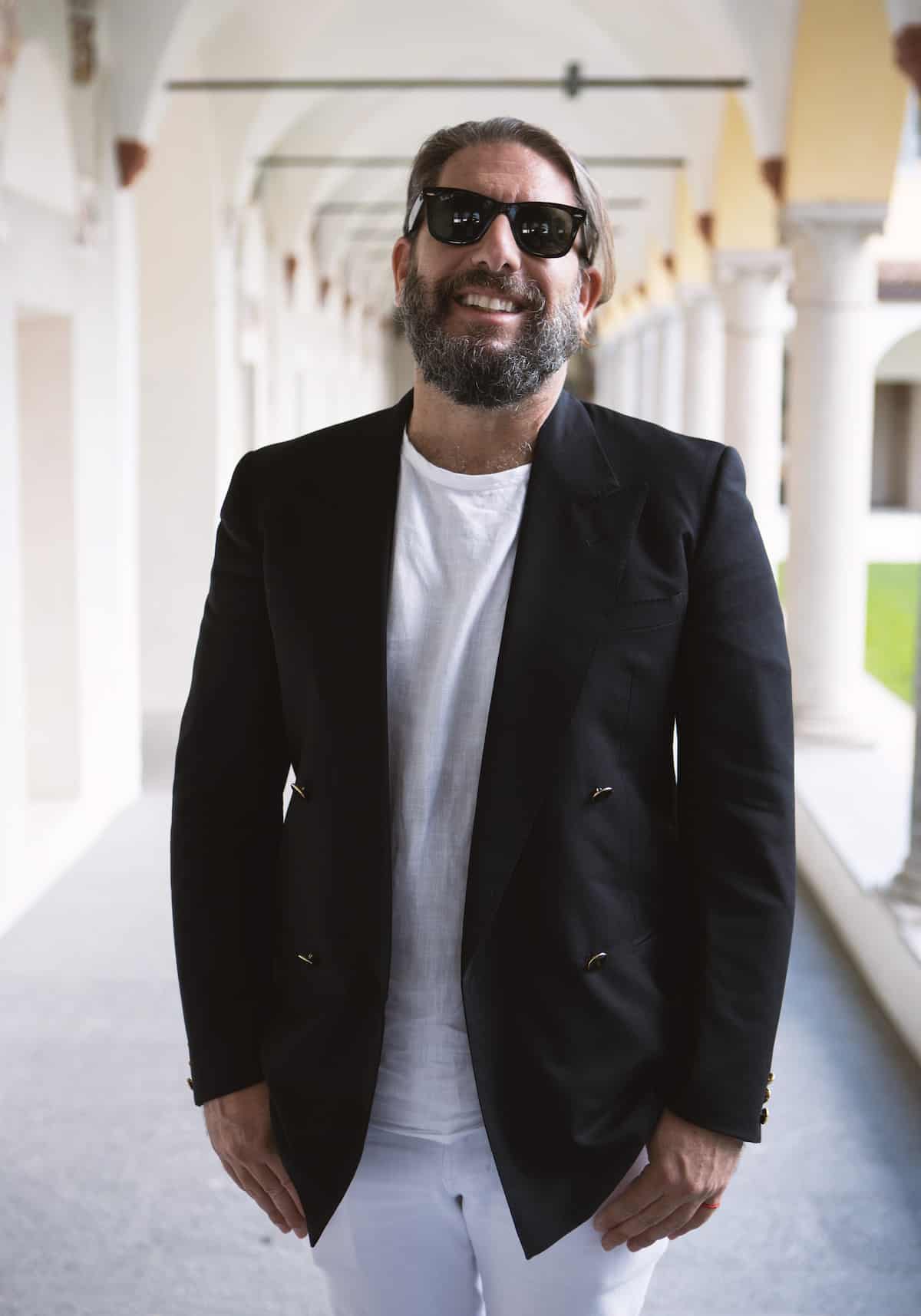 CULTURAL WORK THAT LOOKS AT SCIENCE

Elisa Volonterio – Creator and project manager of Frequenze
I come from a cultural background, and I am becoming more and more interested in culture and science as an ensemble, by actually attending the events organized by IBSA Foundation and studying its various initiatives in depth.
As a mother, I really appreciate that the Foundation is also involved in scientific dissemination for kids. I have started to browse the Let's Science! comics with my children, who are still small, and they are also starting to become interested in my work, which has a particular focus on science.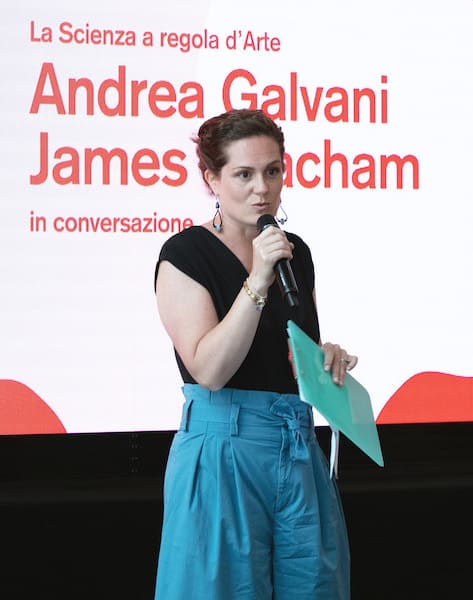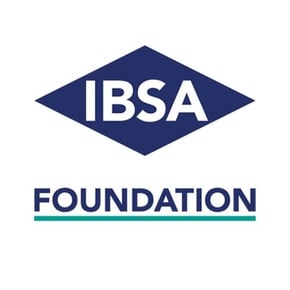 Editorial IBSA
The IBSA Foundation for scientific research promotes authoritative and accessible science education for health protection and supports young students and researchers through Fellowships and many other dedicated events.