Inspiration. The essence of Art and Science.
Conversation between Marc Bauer and Luca Maria Gambardella.
Another discussion on Art and Science in the seventh meeting in the cycle of conversations 'La Scienza a regola d'Arte', the result of the productive co-operation of MASI and the IBSA Foundation for scientific research.
After the last meeting held in November 2019 between Julian Charrière, the young Swiss artist, Felix Keller, the glaciologist and professor at Zurich Polytechnic, and Dehlia Hannah, the researcher and philosopher of science, on climate change and its impact on mankind, and the enforced absence of a year due to the pandemic in 2020, the artist Marc Bauer and the scientist Luca Maria Gambardella are the key players in this new conversation.
The seventh meeting in the cycle 'La Scienza a regola d'Arte' took place at the LAC Lugano on Thursday 8 July 2021.
The two disciplines will resume discussion in a conversation on inspiration, meaning the process behind artistic and scientific creation.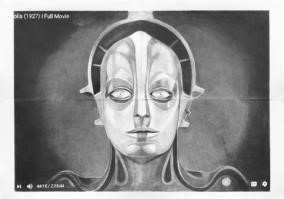 Marc Bauer, Metropolis, Pencil on paper, 140 cm x 200 cm, 2020
How does a new idea develop? What methods are followed or should be applied in research? How much freedom do artists and scientists have in fulfilling what has inspired them?
Marc Bauer, the internationally-known Swiss artist, and Luca Maria Gambardella, Pro-Rector for Innovation and Corporate Relations and Full Professor of the Faculty of Informatics of USI-Università della Svizzera italiana (University of Italian Switzerland) at the IDSIA (Istituto Dalle Molle di studi sull'Intelligenza Artificiale (Dalle Molle Research Institute on Artificial Intelligence) USI-SUPSI), discussed the topic, sharing their experience in their respective worlds, often perceived as distant despite the similarities in the experimentation processes, search for support and the tangible fulfilment of the vision at the origin of the research.
Bauer and Gambardella talked to us in a mutual exchange on how new ideas take shape and how they take on a real dimension for the community over time, irrespective of whether that is a brushstroke or a programming code.
Last, but not least, they also talked about the future development of these processes and what impact machines will have on the conception of new ideas in both the humanities and scientific fields. Will it be artificial intelligence that thinks for us or will inspiration remain the only human skill that can't be replaced?
The conversation between Marc Bauer and Luca Maria Gambardella adds other interesting views to the 'La Scienza a regola d'Arte' project which has enabled two disciplines like Art and Science, that have always worked together on the spread of culture, to converse in a profitable exchange of points of view since 2017.
MASI and IBSA Foundation extend their spheres of interest and in-depth analysis to topics apparently distant from their institutional mandates through this initiative, thus supporting a situation where the relationship between art, science, technology and research is now so close that it is often inseparable.
Interview
Luca Maria Gambardella - RSI ReteDue
Press review
Click on the icon to download the PDF
---
Contributions
Marc Bauer - Artist
Luca Maria Gambardella - Scientist
Silvia Misiti - Director IBSA Foundation
Tobia Bezzola - Director MASI
---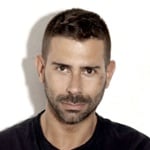 Marc Bauer studied at the Ecole Supérieure d'Arts Visuels Genève (now HEAD) and at the Rijksakademie van Beeldende Kunsten in Amsterdam. Marc is a permanent lecturer painting/drawing at Zurich University of the Arts (ZHdK). He lives and works in Berlin and Zurich. History, memory, masculinity and power balance are central themes in Bauer's work that consist for a major part of black and white drawings, but extends to animation film, ceramics, oil paint and sculpture. His work has featured in numerous group shows, including at the Centre Pompidou Paris, Biennale of Sydney, Kunsthaus Zürich, Liverpool Biennial, Migros Museum Zurich, S.M.A.K. Ghent, Albertina Museum Vienna, Guggenheim Museum Bilbao. And in many solo exhibitions, including at The Drawing Room London, The Swiss Institute Milan, The De La Warr Pavilion Bexhill, Galerie Peter Kilchmann Zurich, the Kunstmuseum St. Gallen, Centre Culturel Suisse Paris, and the Fracs of Auvergne, Alsace and Provence-Côtes-d'Azur, Marseille. Marc Bauer received the GASAG Kunstpreis 2020, the biennial art award that is coupled with a solo exhibition in the Berlinische Galerie (September 2020) and a publication.

Luca Maria Gambardella graduated with a degree and PhD in computer science, developing a strong interest in artificial intelligence. He is Pro-Rector for Innovation and Corporate Relations, Full Professor at the Faculty of Informatics of USI-Università della Svizzera italiana at IDSIA (Dalle Molle Institute for Artificial Intelligence) in Lugano, an institute with 90 people, which he directed for 25 years up to 2020. He is Director of the Artificial Intelligence Master at USI and throughout his scientific career (more than 300 scientific articles, over 55,000 citations, h-index=71), he has been studying the machines' ability to learn and is a pioneer of the algorithms inspired by the behavior of ant colonies applied to logistics and robotic swarms. In the artistic field, in 2019 he co-created "NeuralRope#1. Inside an Artificial Brain", an interactive urban art installation in the pedestrian tunnel of Lugano (Switzerland), which represents a 100-metre artificial neural network. In September 2020, he presented the digital work on the dream of artificial intelligence "illusa fingo sogni fasulli" during the "Con la testa fra le nuvole" festival in Bellinzona. He writes novels and his latest work is "Il suono dell'alba", which was published in 2019. He recently won the Agora prize of the SNSF (Swiss National Science Foundation) and is the Chief Technology Officer of Artificialy SA in Lugano.
---
Video trailer
Full video
---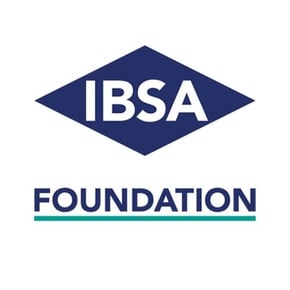 Editorial IBSA
The IBSA Foundation for scientific research promotes authoritative and accessible science education for health protection and supports young students and researchers through Fellowships and many other dedicated events.