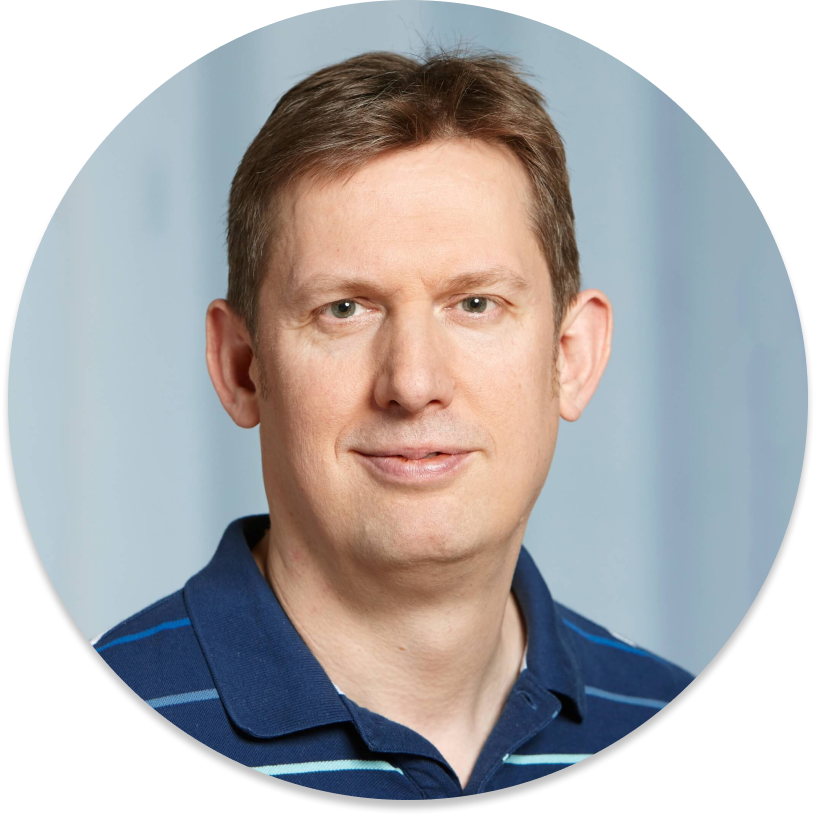 Full Professor of the Institute of Food Nutrition and Health at the ETH Zurich.
Full biography
Education

1997 – 2000: Ph.D.-Thesis– Department of Biochemistry, University of Münster
1996 – 1997: Diploma Thesis – Texas A&M University
1992 – 1996: Study of Chemistry – University of Münster

Employment History

Since 2017: Full Professor for Translational Nutritional Research – ETH Zürich
Since 2019: Guest Professor– NUS, Singapore
2010 – 2016: Associate Professor for Translational Nutritional Research – ETH Zürich
2008 – 2010: Assistant Professor for Obesity Research – ETH Zürich
2007 – 2008: Group leader – Institute of Molecular Systems Biology, ETH Zürich
2000 – 2006: Postdoctoral Research – Rockefeller University, NYC, USA
1997 – 2000: Ph.D.-Thesis Research –University of Münster

Institutional Responsibilities

Since 2020: Associate Vice President Medicine, ETH
Since 2017: Dean of Education Medical Curriculum, ETH
Since 2017: Director ETH-SLA Animal Facility
Since 2015: Steering Committee member ETH-EPIC Animal Facility
2013-2019: Member ETH Research Commission
Since 2012: Dean of Education Health Science and Technologies Curriculum, ETH

Supervision

Postdocs (former and present): R. Deval, T. Dahlby, C. Wu, M. Balaz, L. Balazova, S. Modica, L. Ding, N. Akchiche, D. Lasar, C. Wu, T. Challa, T. Dahlby, A. Sharma, D. Dapito
PhD students (former and present): F. Long, B. Meissburger, A. Tomaszewska, E. Röder, N. Mrosek, M. Rosenwald, H. Möst, N. Beaton, A. Perdikari, L. Straub, G. Grandl, C. Rudigier, G. Sarker, C. Moser, A. Effymiathou, W. Sun, H. Dong, E. Kuhlenkampff, F. Long, T. Wang, A. Kellenberger

Teaching Activities

Classes: Digital Medicine, Molecular Metabolism, Translational Medical Sciences, Introduction to Nutritional Sciences, Advanced Topics in Nutritional Science, Pathobiochemsitry, Molecular Translational Biomedicine Graduate School Courses, Advanced Anatomy and Physiology, Endocrinology
Courses: Molecular Biology Practical Course, Rat Anatomy Practical Course, Precision Medicine for Medical Students
Companies

Cofounder of the Glycemicon AG, Cofounder of the Apomach GmbH

Board memberships

Molecular Metabolism – Editor, Biochimica and Biophysica Acta – Editorial Board, PHRT/SPHN – Research Board, HMZ – Steering Committee, Center for Precision Medicine – Research Board, BIU Cluster Ulm – Advisory Board, Helmholtz Diabetes Center Graduate School – Advisory Board, Universita Svizzera Italiana Medical Faculty – Advisory Board

Review Activities

Review activities for journals (selection): Aging Cell, Cell, Cell Metabolism, Cell Reports, Cell Stem Cell, Diabetes, EMBO, EMBO Molecular Medicine, EMBO Reports, ERC (Starting, Consolidator and Advanced), Molecular Metabolism, Nature, Nature Communications, Nature Medicine, Nature Metabolism, Nucleic Acids Research, PLoS Biology, PLoS Genetics, Science, Science Translational Medicine, Science Signaling, Trends in Endocrinology
Review activities for grant agencies (selection): ERC (Starting, Consolidator and Advanced), SNSF, Dutch Diabetes Foundation, Deutsche Forschungsgesellschaft, ANR, Helmholtz Society, Volkswagen Stiftung

Societies

Vice president and president elect of the DGF (German Society of Lipid Research Society (from 2018 - present), Vice president (2016 - 2018) and current president (2018 – present) of the International Conference on the Bioscience of Lipids Society (ICBL)

Organization of Conferences

H.P. Kaufman Tage der DGF, Hamburg (2018) – Main Organizer 58th ICBL, Zürich (2017) – Main Organizer Latsis Symposium on Personalized Medicine, Zürich (2016) – Main Organizer 3rd Swiss-Sino Symposium, Shanghai (2013) – Co Organizer 2nd Swiss-Sino Symposium, Zürich (2011) – Main Organizer

Prizes/Awards

2019: Rank Prize Award Lecture of the Nutrition Society UK
2014: Max Rösler Award
2013: Venture Kick Award (with ETH spin-off Glycemicon)
2012: Spark Award
2008: ERC Young Investigator Award
2004: Young Investigators Award of the European Federation for the Science and Technology of Lipids
2004: Junior Investigator Research Grant by the American Diabetes Association
2000: H.P. Kaufmann Award "For Young Scientists" of the DGF
1998: Young Scientist Award from Unilever

"In my opinion the outstanding feature of the IBSA foundation is its support of the younger generation of scientists as well as its commitment to scientific outreach, thereby helping to promote the buildup of a network of scientific excellence with strong ties to all areas of Switzerland."