University course Cultura e Salute
From October to December 2021, for seven Mondays, leading figures from the arts world and professors from the Faculty of Biomedical Sciences at Università della Svizzera Italiana (USI) will discuss subjects linking the arts and health.

This is the "Cultura e Salute" (Culture and Health) project, promoted by USI's Faculty of Biomedical Sciences in partnership with the City of Lugano Arts Department and the IBSA Foundation for scientific research.

The meetings, which are open to the public and medical students (with the recognition of 1 ECTS), will be held from Monday 18th October to Monday 6th December in the Multifunctional Hall, East Campus in Lugano from 6.00 to 7.30 p.m.

The idea behind the course is to offer USI medical students and the public who are interested a new perspective on the special relationship between participation in the arts and our state of health.

Each lecture will be introduced and moderated by Prof. Enzo Grossi and will include an introductory key-note speech by an international guest (via video link) who will present the topic of the lecture based on their own experience and expertise.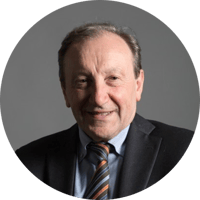 Prof. Enzo Grossi
Professor Enzo Grossi is a doctor, researcher, Scientific Advisor of the ALISEI National Technological Cluster of Life Sciences, Scientific Director of the Villa Santa Maria Institute of Child Neuropsychiatry in Tavernerio (Como) and Professor of the Culture and Health at the Faculty of Medicine of Turin University. He has taught the same subject at IULM in Milan and at Alma mater studiorum in Bologna University. He is a founding member of the Cultural Welfare Centre of Turin.

He is also an IBSA Foundation consultant for the Cultura e Salute project and course coordinator at USI.