On June 1st, a keynote event titled "Arts as Medicine: Where Do We Go From Here?" was held in Boston, organized by Swissnex Boston in collaboration with IBSA Foundation, with the aim of exploring the impact of arts and culture on human health.


Prominent specialists from Switzerland and the United States actively participated in the discussion on the positive effects of artistic and cultural activities in disease prevention and the treatment of various health conditions.

One central aspect of the debate was the promotion of arts as a source of well-being and care. The experts shared their experiences and best practices, exploring strategies and possibilities for integrating arts into the social context.

Particular attention was given to measures already implemented in Switzerland and the United States to facilitate the use of arts in medicine, presenting interesting case studies and acknowledging the obstacles and challenges that can arise when implementing policies in this field.

Silvia Misiti, Director of IBSA Foundation, presented the initiatives conducted by the Foundation over the years on this topic. One of the examples mentioned was the "Cultura e Salute" (Culture and Health) project, which is based on a solid body of scientific and clinical evidence provided by the World Health Organization. This initiative aims to promote synergies and collaborations between the world of culture and that of health, with the goal of improving the quality of life and well-being of individuals in healthcare settings, cultural activities, and daily life.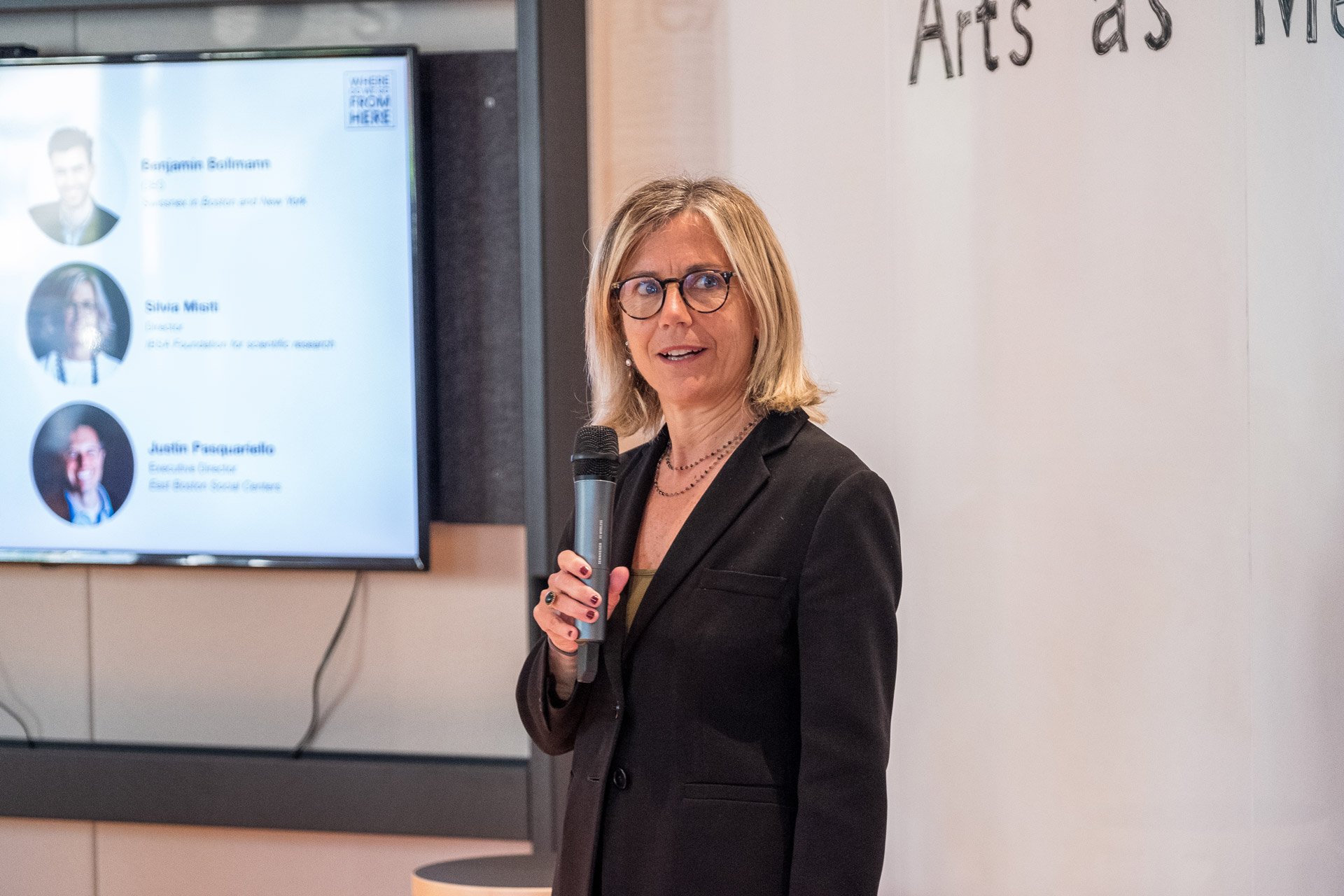 The event provided a platform for discussion and exchange of ideas among experts in the fields of art, culture, medicine and health policy, with a view to developing targeted policies that effectively integrate arts and culture into the health care system.


Opening remarks
Silvia Misiti
MD PhD, Director of IBSA Foundation of scientific research and Head of Corporate Communication & CSR at IBSA
Justin Pasquariello
Executive Director of the East Boston Social Centers


---
Moderator

Nathalie Minder
Head of Innovation at Swissnex


---
Speakers

Luigi Di Corato
Director of the Cultural Division of the City of Lugano

Krina Patel
Director of Community Joy at the East Boston Social Centers
Kasisomayajula "Vish" Viswanath
Professor of Health Communication and Director of Lee Kum Sheung Center for Health and Happiness at the Harvard T.H. Chan School of Public Health
---
Full event