"Learning from Plants"
A conversation on art and science with Uriel Orlow - SciArt SwitzerlAnd
Friday, November 10, 2023, at 6:30p.m. at MASI Lugano, LAC venue, Piazza Luini 6 – Lugano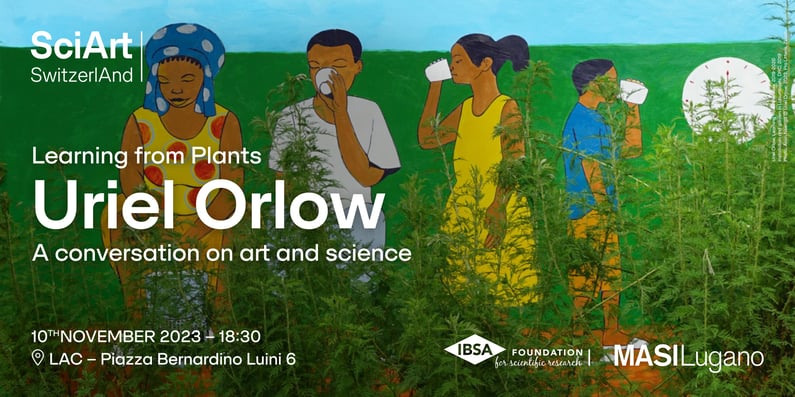 Immagine: Uriel Orlow Learning from Artemisia, 2019-2020 Installation and garden in Lubumbashi, DRC, 2019 Photo: Alain Nsenga © Uriel Orlow; 2023, Pro Litteris, Zurich
For the fall appointment of SciArt SwitzerlAnd , scheduled for Friday Nov. 10 at 6:30 p.m. at the MASI Lugano venue at LAC, IBSA Foundation for scientific research and MASI present Uriel Orlow (Zurich, 1973). The Swiss artist will talk about his relationship with science in conversation with Giovanni Carmine, director of Kunsthalle Sankt Gallen and curator of the Unlimited section for the Art Basel fair.

Through means such as video, photography, drawing, sound and installation, Orlow creates a multimedia universe, in which botany often takes a central role.
His process-oriented work is based on in-depth studies, which the artist often develops in dialogue with other disciplines and people. Through a slow and leisurely pace, Orlow is able to explore new viewpoints and approaches to understanding ecosystems, land and history.
In his most recent research, the artist has devoted himself, in particular, to the study of plants, considering them authentic and active witnesses of European colonial history and of climate change and, more generally, bearers of deep memory. Starting from a "plant" point of view, Orlow creates a dense map of entanglements that go beyond the humane and bring out the complexity of the relationships between plants and history. Revealing aspects that are often overlooked, the artist offers an innovative perspective on the connection between environment and humanity.
Uriel Orlow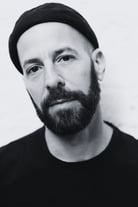 Orlow (1973) lives between Lisbon, London and Zurich. In 2023 he was awarded the prestigious Swiss Grand Prix d'Art/Prix Meret Oppenheim. Recent major solo exhibitions include collaborations with Casa da Cerca, Almada (2022-2023); Kunsthalle Nairs (2021); La Loge, Brussels; State of Concept, Athens (2020); Kunsthalle Mainz (2019-2020); Tabakalera, San Sebastian; Villa Romana, Florence (2019); Kunsthalle St Gallen; Market Photo Workshop, Johannesburg; Les Laboratoires d'Aubervilliers, Paris (2018); PAV Turin (2017); The Showroom, London (2016); Castello di Rivoli, Turin (2015).
Uriel Orlow's art has been presented in numerous international exhibitions, such as the 54th Venice Biennale, Manifesta 9 and 12, the biennals in Berlin, Dakar, Taipei, Sharja, Moscow, Katmandu, Guatemala biennials, and many more. Recently his works have been presented at the Aargauer Kunsthaus, Kunsthaus Zurich, Tate, Whitechapel Gallery and Institute of Contemporary Arts in London, and Palais de Tokyo in Paris.
Giovanni Carmine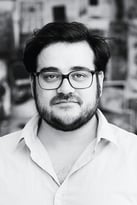 Carmine has been the director of Kunsthalle Sankt Gallen since 2007, where he has curated, among others, exhibitions by David Lamelas, Ryan Gander, Mariana Castillo Deball, Hassan Khan, Petrit Halilaj, Sylvia Sleigh, Dani Gal, Lawrence Abu Hamdan, Jill Magid, Andrea Büttner, Eric Baudelaire or the group show The Darknet. In 2011 he was artistic coordinator of ILLUMInations, the 54th edition of the Venice Biennale and co-editor of the catalog, and in 2013 he curated the Swiss Pavilion of the same Biennale with Valentin Carron. He has collaborated with several magazines (Kunst-Bulletin, Frieze, Art-Review, Parkett), published catalogs and edited several publications such as PSYOP Post 9/11 Leaflets and CEAU (both with Christoph Büchel). He was president of the Federal Art Commission of Switzerland (2017-2019) and is a board member of the Swiss Institute in Rome. He is curator of Art Basel Unlimited and currently lives and works between Zurich and St. Gallen.
---
What is SciArt SwitzerlAnd?
To create a stimulating dialogue between fields that are distant and united at the same time in order to promote scientific culture within an international research path on Science and the Arts.
It is with this goal that SciArt SwitzerlAnd, a project of IBSA Foundation for scientific research, LAC Lugano Arte e Cultura and MASI Lugano, Museo d'arte della Svizzera italiana, was born.

Though with different methodologies and purposes, artists and artists, scientists and scientists, observe the world around them, opening us to new perspectives, interpretations and meanings. The public will be able to get close to fascinating proposal born from the encounter between several dimensions, and hear from the living voices of artists and scientists how very different realities influence each other.
The new project fits perfectly within the mission of the Foundation, which since 2012 has been committed to spreading an authoritative scientific culture, sharing principles and knowledge in accessible language, and raising awareness of issues related to science, culture, and the well-being of the individual.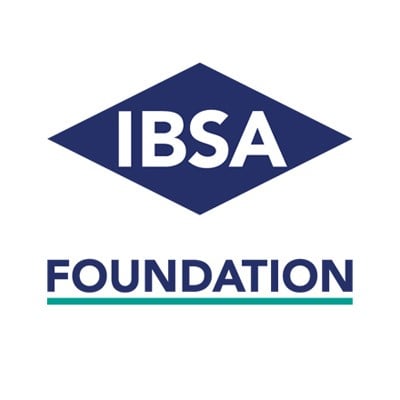 Editorial IBSA
The IBSA Foundation for scientific research promotes authoritative and accessible science education for health protection and supports young students and researchers through Fellowships and many other dedicated events.