Everyone is familiar with comics and has read at least one in their life, but how is a comic book born? What are the main stages in creating comics? Let's find out!
Creating a comic strip is a pretty complex process, although it involves far fewer people than a film or cartoons. Usually a scriptwriter, an illustrator, sometimes a colourist and a letterer (the person who physically writes the words in the balloons) work on a story.
But what are the essential moments in the creative process? Like all works, whether of art or craftsmanship, there's definitely an idea at the beginning. This then develops into a subject, which becomes a script. Once the literary part is finished, we move on to the graphics, which involves pencil drawing, followed by inking and then, in some cases, colouring and lettering. Finally, of course, the comic is printed and distributed.
The Idea: from Plato to Dylan Dog
The broad-shouldered Greek philosopher Plato argued that ideas, or concepts, are to be found in the hyperuranion realm (also called the world of ideas) and that when these drop into our world they cause the creation of everything we experience and know.
In order to better explain Plato's metaphysics to his students, an elderly Neapolitan professor used to tell them to think of ideas as 'lots of hanging cacicavalli'. And this is exactly what ideas are: caciocavalli (a particularly tasty cheese made in central and southern Italy) is usually hung from iron hooks on wooden beams supporting the ceilings in old country cottages. I don't know how much he realised it, but that old Neapolitan professor had gone well beyond Plato because, in essence, he was telling his students that ideas are in our midst, perhaps right inside our own houses and all we have to do is lift our gaze to see them. Like caciocavalli cheeses, in fact!
And that's what you have to do if you want to write stories. Look up. Observe the world around you, listen to people and turn them into characters, take the underground or the bus, because that is where the stories are, that is where inspiration is, and that's where you'll find the world that you need to describe.
This is how characters like Dylan Dog are created Characters like this soon stop being just a comic strip and become legends, a part of our society. Characters who, just like the Platonic idea, embody a universe, a collective conscience, a human and social type that most readers can identify with
Plato used to say that in a glass we can see its idea, i.e. its 'glassness', or in a horse its 'horseness': the very concept of glass and horse. This also applies to characters and stories. And, going back to Dylan Dog, we can see that the character published by Sergio Bonelli Editore does this: he expresses the existential anxieties of all adolescents, their doubts and uncertainties, but also their strong sense of morality and justice.
So it's obvious that it's really easy for teenagers to identify with the events of the 'Nightmare Investigator' and become passionate about them. A cliché says that ideas are in the air. And perhaps, for once, the cliché is right. As long as by air we mean anywhere where there is humanity, life and emotion. And every era has its characters and ideas: from Ulysses to Superman or from Lancelot to Dylan Dog.
What is a subject?
To explain it, we could use building as a metaphor - and it's much more profitable than comics by the way! The subject of a story is like the foundations of a house, a building or even a skyscraper.
The writer is initially an engineer. Only then will the architect, who is entrusted with the aesthetics of the building, intervene. And the writer must be both engineer and architect, because a story must not only 'stand up' but also be beautiful.
The first rule, but it might as well be the only one, is that a story must have a beginning, a middle and an end. Put like that, its sounds really banal. But how many times have we read plots that tell us nothing about how they started. They begin as if we were supposed to know facts and characters that preceded the story for some mysterious and inexplicable reason. The reader is not a mind-reader and doesn't want to be one! We have to treat him like our best friend.
Last but not least, the rule for creating a good subject is that the story must develop logically and be believable. A comic strip shouldn't represent the truth but it must be truthful. Going back to Plato, the founder of western logic, even though it flies on the wings of the imagination a comic strip must be based on the principle of non-contradiction.
And the better you build a subject that is not only beautiful, but also solid, the more engaging the script will be.
But more about that in the next article…
---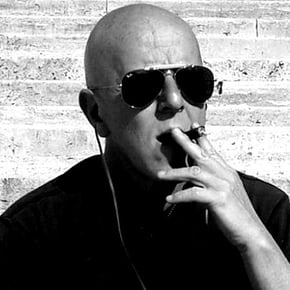 Stefano Santarelli
Stefano Santarelli is founder of the Scuola Romana dei Fumetti (Roman Cartoon School). He started as a screenwriter for 'Intrepido'. He works with the magazines 'Torpedo', 'Lupo Alberto', 'Splatter' and 'Mostri' (ACME) and writes 'Martin Mystère' and 'Dylan Dog' (Sergio Bonelli Editore). He wrote the screenplays of 'I Grandi Miti Greci a Fumetti di Luciano De Crescenzo' (The Great Greek Myths in Comics by Luciano De Crescenzo Mondadori/De Agostini) with Massimo Vincenti. He is the playwright of 'Coatto Unico', a musical monologue, played by Giorgio Tirabassi, and 'Infernetto' in co-operation with Daniele Costantini, Giorgio Tirabassi and Mattia Torre then played by Tirabassi. He created the screenplays for some episodes of the 'Sandokan' cartoon series (RAI), and the screenplay for the cartoon film 'Scarpette Rosse' (RAI-Cinema). He won the Kineo-Diamanti Prize at the Venice Film Festival 2012 for the RAI cartoon series 'Ulisse – il mio nome è nessuno' which he created and also wrote the screenplay. He is the author of the essay 'Raccontare a Fumetti' (Dino Audino Editore). He has held a writing for cartoons and Graphic Novels workshop on the Screenplay course at the Centro Sperimentale di Cinematografia (Cinematography Research Centre) since 2018. In 2020, he wrote the graphic novels 'Prima Che Sia Tardi' and 'La vista segreta dei colori' (Ente Editoriale Arma dei Carabinieri). He is currently working with Carocci Editore on the Let's Science project of the IBSA Foundation.