The Center for Arts in Medicine's "Arts in Health Intensive" professional development programme, for people working in the sectors of culture and healthcare, was held in Florida in May.
For over twenty years, professionals from every continent have been coming to the University of Florida during the month of May for a short but intensive professional development experience, the "Arts in Health Intensive" programme offered by the Center for Arts in Medicine.
The Center, internationally renowned for its excellence in research and education, was founded in 1995, making it the first in the world to focus on the relationship between the arts and health. Through its partnerships with public and private institutions, such as the World Health Organisation, it carries out projects to address social challenges.
One of these is ONOP- One Nation One Project, through which it is studying the impact of artistic experiences on social cohesion within communities in 18 different sites across the United States. The project aims to encourage local governments, healthcare providers and cultural organisations to work together to create arts initiatives designed to foster resilience and social cohesion within communities, promoting cooperation, advancing new narratives, and tearing down the inequities in opportunities and experience that underlie inequalities in healthcare. ONOP takes care of not only research and assessment, but also of scouting for opportunities, matching communities' needs/wants with different sorts of artistic experiences, providing methodological and administrative guidance and support, and offering communication and networking strategies.
The Center for Arts in Medicine: A Hub of International Excellence
The manner in which many research projects are developed, with professors and students working together in the laboratories, is highly inspiring. One example of this is the EpiArts lab, which works in partnership with University College London's Social Behaviour Department headed by Daisy Fancourt, author of the 2019 World Health Organization Report "What is the evidence on the role of the arts in improving health and well-being?". EpiArts, patterned after a type of study conducted in the UK, uses epidemiological assessments to explore—in the United States—the impact of the arts and of cultural engagement on health outcomes. The research, which is international, is now shifting its focus onto social prescribing, in order to define a model for this sort of initiative that can be adopted in the United States. The laboratory is also working, using participatory methods, towards the creation of a set of shared standards, which would allow it to develop and apply measurable values and criteria to assess the impact of artistic experiences on several specific public health priorities (racism, collective trauma, mental health, and chronic disease).
The Center also offers university courses, like the two-year Arts in Medicine Master's Degree programme and the digital Arts in Medicine and Arts in Public Health programmes, which stand out for their flexibility and hybrid nature (part in-person and part online), which mean that full-time students and working professionals can study side by side, but whose most unique quality is their interdisciplinary class composition, including students from an incredibly wide variety of degree courses, from the arts to psychology, biology, and public health. The courses on offer attest to the need for a much deeper integration between the sphere of arts and culture and that of healthcare, beginning with higher education, where they could be offered within the same programme of study.
Ever since its founding, the Center for the Arts in Medicine has been devoted to action-research, designing artistic experiences to nurture well-being both in healthcare settings and in the community at large.
Its most structured programme is Arts in Medicine, created over 20 years ago in collaboration with the hospital with which it is affiliated, with the aim of bringing the arts into the everyday reality of hospital clinical settings. Sixteen artists (musicians, painters, poets and dancers) work hand in glove with the hospital staff to select and guide patients through experiences of creative expression which, while they have therapeutic value, are not characterised as "art-therapy".
The Center also promotes community initiatives to foster good health, well-being and social inclusion, like weekly dance classes for senior citizens and for people with neurodegenerative disorders, as well as visual arts experiences for people of all skill levels. Of considerable importance at a national level is a programme created in partnership with the Center for Disease Control and Prevention whose purpose is to promote confidence in vaccines, including through the arts.
Arts in Health Intensive: The Most Intriguing Projects
During the recent Arts in Health Intensive programme, participants engaged in cross-cutting educational experiences and benefited from opportunities to reflect on research methods, sustainability programmes and project writing, with a strong focus on the well-being of healthcare providers and on putting the human dimension before the professional one.
Based on an analysis of the Center's website, on the enormous amount of authoritative literature it has published and on its many initiatives, one might envision a large and robust organization endowed with immense financial and human resources. Upon arriving at its physical location, however, one understands just how lean the organisational structure is: small offices, laid out to be shared, and a total of perhaps twenty members, including faculty, staff and artists.
Thanks to the example of its experience, the Center for Arts in Medicine, in addition to being a point of reference, is an incentive to action. It stands testament to the fact that, with a well-organised system of partnerships and by cultivating relationships with the local area and its communities, it is possible to have a huge social impact.
At the moment, there are no other centres like it—that are so interdisciplinary and so deeply-rooted in both university and community—either in Europe or in the United States. One very promising initiative that is rich in potential is the "Arts and Health" research division recently created within the World Health Organization European Region, evidence that the value of integrating the sphere of the arts and culture with that of healthcare has been recognised.
A strong signal from Italy. The Università degli Studi di Chieti-Pescara has recently announced the creation of an interdepartmental centre, BACH - Biobehavioural Arts and Culture for Health, Social Cohesion and Sustainability, which will study, from a multidisciplinary perspective, the effects of artistic and cultural experiences on a variety of levels, including the epigenetic, neuroendocrine, neurocognitive, neuroaffective and biobehavioural.
The first such centre to be created within a university in Italy, it will not only recruit talent from within its own science and humanities departments, but it will also establish connections with individuals from international institutions, including other universities, the WHO and the OECD. Its aims will include building strategic partnerships for researcher exchange programmes, developing joint actions based on a new research agenda, and designing evidence-based policies. Methodological rigour, hybrid skills, and new categories of professional expertise are the key elements that will nurture a systemic expansion, one that goes beyond project epiphanies to establish a renewed alliance between the spheres of health and of culture.
---
By Catterina Seia and Marta Reichlin
Marta Reichlin, PhD candidate Università Cattolica del Sacro Cuore, CCW master and researcher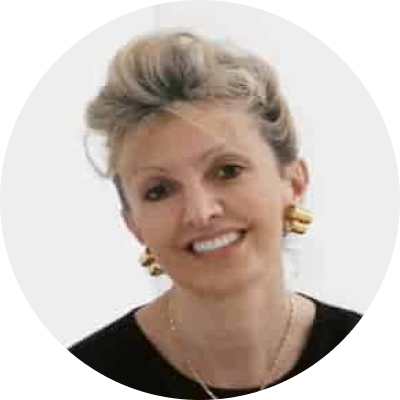 Catterina Seia
Co-Founder and President of CCW-Cultural Welfare Center; Co-Founder and Vice President of the Fitzcarraldo Foundation; Vice President of the Fondazione Medicina a Misura di Donna