One woman in every eight suffers from postnatal depression. Research is investigating the inflammatory state that develops in some women after the birth of a baby, due to an immune system imbalance. Specific molecules could help identify new mothers most at risk.
Postpartum depression is a condition that can become severe and that affects around one in every eight women in the weeks and months following childbirth. It is characterised by anxiety, fatigue, apathy, feelings of emptiness, mood swings, irritability and sadness. It tends to become chronic in 30-50% of women affected, with serious repercussions on their quality of life and on carrying out everyday activities, from work to childcare.
Yet, despite being fairly widespread, this form of depression has never really been studied in depth, to the extent that it is still poorly understood today. Now, however, research by gynaecologists, immunologists and psychiatrists at the Centre for Reproductive Psychology at Cedars Sinai Hospital in Los Angeles (USA) offers some important insights to support the most widely accepted hypothesis of recent years, that a malfunctioning immune system is the root of this condition.
Excess inflammation
Experts in Los Angeles studied 33 women who had given birth for two to three years, taking regular blood samples and recording data on their mood.
As later reported in the American Journal of Reproductive Medicine, a fairly clear picture emerged from the genetic analysis of blood: women who had suffered postnatal depression showed a much higher activation of several genes associated with inflammation and other immune reactions, and a lower activation of those capable of responding to viral infections.
As other studies also suggest, these 'unbalanced' reactions are probably linked to an incorrect resumption of the activity in the mother's immune system, which is supressed during pregnancy so as not to reject the foetus. After the birth, everything should gradually return to normal, but this is not the case for some mothers. An irregularly high inflammatory state may favour the onset of depression, as an increasing amount of research is now showing.
Research into Early Signs
One of the main goals of this research, explains Sarah Kilpatrick, head of the Department of Obstetrics and Gynaecology at Cedars Sinai Hospital, is to develop a blood test for early detection of women most at risk of developing severe and prolonged postnatal mood disorders.
The next step will be to develop specific therapies, linked to the inflammation scenario. "No woman should suffer for years after childbirth," concluded Eynav Accortt, the study coordinator.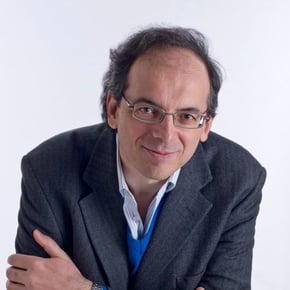 Paolo Rossi Castelli
Journalist since 1983, Paolo has been dealing with scientific divulgation for years, especially in the fields of medicine and biology. He is the creator of Sportello Cancro, the site created by corriere.it on oncology in collaboration with the Umberto Veronesi Foundation. He collaborated with the pages of the Science of Corriere della Sera for several years. He is the founder and director of PRC-Comunicare la scienza.