Words play a key role in shaping our world. And they're vital for our health, too. That's why WHO has compiled a proper glossary of health terms.
Words shape our world. The radical social changes we are living through, with their complex, interconnected scenarios, need new words and new meanings for existing words in order to be understood and interpreted — in all fields, health included — by as wide an audience as possible.
The recent syndemic (a buzzword to describe the effects of the pandemic on multiple systems) has exposed growing inequalities in societies, throwing the determinants of health — ecological, commercial, digital, social and political — into sharp relief, both within and between countries.
Climate change, biodiversity loss, conflicts, migration and inequities call for solutions and investments that integrate the health and well-being of the planet with that of individuals and local communities. More and more often these days, we hear about One Health or Circular Health, in other words the relationship between the planet's health and that of its inhabitants. Another increasingly common topic is the need to strengthen the health literacy of populations, especially by developing critical judgement skills to promote autonomy and self-determination, thereby improving the effectiveness of risk communication and breaking down the barrier of misinformation that has been magnified immensely due to the lack of regulation of digital media.
In December 2021, the Geneva Charter for Health Promotion expressed the urgent need to create societies that promote well-being and strive to achieve equity for everyone now and for future generations. A hyphen was symbolically added to give the term a distinct meaning. This completely changes how it is interpreted, overcoming the consumerist vision of the neoliberal economy to embrace a holistic approach.
The glossary of health terms
The World Health Organization has now updated an invaluable resource, the 'Health Promotion Glossary of Terms', which offers an overview of the many terms and concepts that have become central to developing health promotion.
The tool was first published in preparation for the WHO's First International Conference on Health Promotion in Ottawa in 1986 and for the subsequent development of the Ottawa Charter for Health Promotion: a founding document that underlined the importance of health promotion, introducing various terms that were not in common use at the time. The document was revised in 1998 and 2006. It was then revised again in 2021, but this time highlighting social changes. The most recent version is substantially different from the original in the light of practical experiences and evolution in certain concepts. This makes it a vital tool for designing policies and programmes and building new skills.
The glossary is made up of two sections. The first contains core definitions that are central to the concept and principles of health promotion. The second explores 47 commonly used health promotion terms, accompanied by a bibliography.
The new terms of health
We explore some of the new core concepts of the guide that highlight emerging perspectives having an impact on individual and societal behaviours.
Life course
A culturally defined sequence of stages that people pass through as they progress from birth to death, reflecting a complex interplay of biological, behavioural, psychological, and social protective and risk factors that contribute to health outcomes across the span of a person's life. The holistic approach takes into account interconnections with sustainable development and is influenced by many different individual, social and environmental factors, both complex and dynamic, throughout life. Risk exposures in early childhood can affect health, well-being and socioeconomic participation decades later. Taking appropriate actions early on in the various transitions of an individual's life, and in those of society as a whole, brings benefits that can accrue, helping people at critical times of their lives and having an effect on future generations.
Co-benefits
The term denotes mutually positive outcomes not only for health but across all sectors of society as a whole that can be achieved when health considerations are taken into account transparently in policy-making, resource allocation and service provision.
This expression is central to WHO's Health in all policies programme (2013), which outlines a regulatory framework and operational tools that combine health, social and equity goals with sustainable economic development. Effects on the determinants of health may be produced by several sectors, not only health. Co-benefits emerge when the health impact assessment is taken into account in policy-making.
Social determinants of health
The social determinants of health are the social, cultural, political, economic and environmental conditions in which people are born, grow up, live, work and age. The social determinants of health also take into consideration the factors of access to power, decision-making processes, money and resources that can determine the conditions of everyday life. They are linked to the development of life skills and the potential of each individual. They affect a person's opportunity to be healthy, their health behaviours, risk of illness and healthy life expectancy. Health inequities stem from the uneven distribution of these social determinants.
Commercial determinants of health
These are key social determinants with impacts on health equity as well as on social, cultural and physical environments, power structures and the distribution of resources. The private sector is one of the major driving forces of environmental, economic and social changes around the world. It is also increasingly proactive in forging partnerships with public health actors and in developing health promotion strategies in the context of corporate social responsibility. The private sector's actions generate cultural changes by influencing consumption choices, and affect the availability and prices of resources and services. These commercial determinants can have health impacts and concern not only the sale of tobacco, alcohol and high-calorie food products, but also the production and use of beneficial or hazardous products, services and materials. Health promotion strategies are designed to foster the supply of and demand for products and services that enhance health, and reduce the supply and impact of and demand for those that are detrimental to health, by supporting enabling activities, such as legislative frameworks.
Environmental determinants of health
The physical conditions in which people live and work, which have an impact on health. Access to drinking water, hygienic sanitation services, air quality, the built environment, housing and living conditions, and the work environment are all factors which can have a major impact on the burden of disease. Alongside our understanding of these determinants, a new focus on ecological determinants is emerging. These concern the essential role that the Earth's systems — such as the natural water, carbon and nitrogen cycles — play in sustaining human life and the life of all other species. Changes in these natural systems are at the root of threats to planetary health. Inequalities in exposure to environmental health determinants are one of the major causes of inequity in health. In health promotion, the different settings, such as cities, schools, workplaces, housing, and healthcare facilities, serve as structures for developing practical actions.
Environmental laws to optimise health outcomes can play a major role in meeting many Sustainable Development Goals.
Community mobilisation
This empowerment process for communities helps them identify their own resources and needs. It helps them address these needs by planning, carrying out and evaluating activities on a participatory and sustained basis, to improve their health and meet their other needs, acting on their own initiative or through advocacy activities performed by others. Communities become capable of and competent in addressing their own needs (agency).
Salutogenesis
This expression focuses on the study of the origins (genesis) of health (salus) and positive health outcomes — moving towards the positive end of the ease/dis-ease continuum — as opposed to the more traditional study of the origins of disease and risk factors (pathogenesis). Salutogenesis highlights the importance of a sense of coherence, and an individual and collective orientation towards life, so that it can be understandable, manageable and meaningful. In health promotion, the salutogenic approach focuses on strengthening resources and individual characteristics that help people cope with conflictual life situations and promote well-being and thriving.
Resilience
We will end this overview with a term borrowed from chemistry that has crossed over into several sectors. This term entered common usage after the pandemic to denote the ability of individuals to cope in the face of adversity and solve problems with social competence and a sense of purpose, even in unfavourable conditions, avoiding risky behaviours and leading a productive life. Resilience is also shaped by supportive environments and extends from individuals to communities.
Salutogenic settings in mobilized communities that are attentive to social, economic and environmental determinants are a key resource for promoting and protecting the population's well-being, as a common good, and as social well-being.
---
Catterina Seia. Source: DoRS - Health Promotion Documentation Centre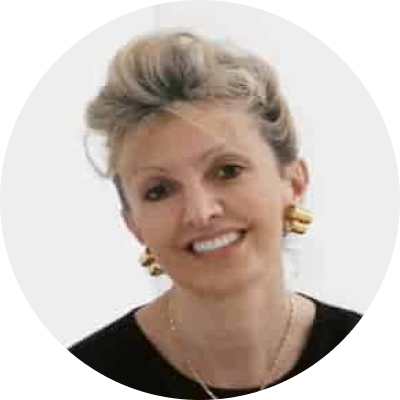 Catterina Seia
Co-Founder and President of CCW-Cultural Welfare Center; Co-Founder and Vice President of the Fitzcarraldo Foundation; Vice President of the Fondazione Medicina a Misura di Donna