The EU Youth Strategy 2019-2027 has dedicated the fifth of its 11 aims to mental health and wellbeing: "(to) achieve better mental wellbeing and end stigmatisation of mental health issues, thus promoting social inclusion of all young people".
The mental health of the young and very young is increasingly at risk in Europe. The phenomenon has become so severe with the syndemic that it has become a real priority for public health.
EU data offers a clear picture of young people's unease. Symptoms range from fear, anxiety and sleep disorders to eating disorders, addiction and a tendency to withdraw from society. New forms of psychopathology (double diagnoses and new patterns of psychosis) are also becoming increasingly frequent. There is also an increase in suicidal thoughts and suicide attempts: at the Bambino Gesù paediatric hospital in Rome, hospitalisations rose from 17% in January 2020 to 45% in January 2021, and in Romania, hospital admissions of young people with suicidal thoughts rose from 2% during the pre-pandemic to 16%. As well as an increase in phenomena like bullying and cyber-bullying (a global UNESCO study indicates that 33% of the population is a victim and especially people with disabilities) there is now what is known as the 'pandemic scar', caused by alienation, isolation and an increasing pathological use of technology.
Youth issues: the arts are here to help
All European countries are taking action, by implementing a large number of cultural and creative projects to support young people's mental health and well-being. The main focuses of the projects are listening skills, expressing creative potential, and improving the relationship with yourself and with others through mediation with what surrounds you.
The WHO has repeatedly acknowledged the effectiveness of these practices, which support the medical and social-welfare network with a widespread, non-institutionalised, low-threshold presence that is closer to places where adolescents and young people live their daily lives.
Last June, as part of the Voices of Culture structured dialogue programme, the European Commission issued a call to arts and cultural organisations to discuss the contribution of the arts to improving young people's mental health and wellbeing.
86 organisations from 21 countries in the arts, health and education sectors responded to the Voices of Culture call. For two months, their representatives shared and compared practices and submitted initial recommendations to the European Commission at the end of 2022.
WHO recommendations
Good practices revolve around the concept of global intervention. Interventions must be multi-sectoral and multidimensional. This is why the work must offer effective integration in places where young people live, combining artistic and cultural actors and programmes, and creating a synergy between professionals in various fields (like medicine, anthropology, art, culture, psychology, sociology and social sciences) to provide effective interventions for regulating emotion, social inclusion, prevention, empowerment, and strategies to cope with personal unhappiness.
Another vital element that emerges from the Voices of Culture recommendations is active participation. Young people must be at the centre of actions and not just passive recipients. They must be put in a position to co-design and contribute to exercising a fundamental right in their own lives.
---
By Catterina Seia and Martina Caroleo
Martina Caroleo is a social worker who deals with unaccompanied foreign minors and socially disadvantaged adolescents and young adults.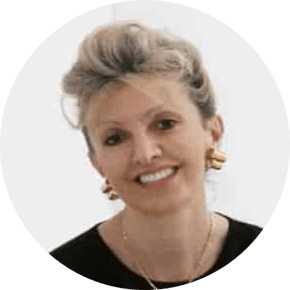 Catterina Seia
Co-Founder and President of CCW-Cultural Welfare Center; Co-Founder and Vice President of the Fitzcarraldo Foundation; Vice President of the Fondazione Medicina a Misura di Donna