Art and participation in the arts play a major role in fighting cognitive decline and promoting the well-being of older people in particular.
What would happen if the arts and creative activities were part of everyday life in every nursing home?
The British Baring Foundation, which deals with social inclusion looks at the question and the tragic experience of the pandemic. Their report published in September entitled Every Care Home a Creative Home, a systems approach to personalised creativity and culture brings together the experience acquired over the last ten years by the organisations it funds to work in homes for the elderly.
Active ageing has become an important social, economic, health and human development issue. The OECD - Organisation for Economic Co-operation and Development (2015) and WHO - World Health Organisation (2018) estimate that by 2050 the population of over 60s will double, from 1 to 2 billion people worldwide. In this framework, participation in the arts, which has a positive impact on social determinants, is a strategic and worthwhile investment (in money, time and knowledge), both for the well-being of the elderly and for all those who care for them, whether professional carers or family members.
Participation in the arts: an antidote to boredom and depression
In 2011, a review of 31 scientific studies carried out by the Mental Health Foundation (2011), showed the value of the positive feelings felt by the elderly during cultural experiences: they feel more connected to their own identity and are able to build a communal identity.
In terms of carers, the review of scientific studies on the role of the arts in healthcare (Wilson et al., 2016) highlights that artistic and creative activities reduce stress, improve staff mood and well-being, ensure better performance at work, reduce the risk of burnout, improve the relationship between patients and staff, and have a positive impact on the working environment.
These factors concur with the WHO report 67/2019 entitled What is the evidence on the role of the arts in improving health and well-being? A scoping review that we have repeatedly cited in these articles, which presents many virtuous cases of the arts and creativity applied to the elderly. As well as numerous 'repositories' for the elderly, there is a great deal of activity internationally that aims to add life to the days (and not just days to the lives) of older people.
Participating in the arts helps to reduce boredom, depression and dementia and slows the onset of frailty (Fancourt et al., 2018). It also improves mood and cognitive functions. These positive effects become even more important when we consider the impact of the COVID-19 pandemic. Cultural activities that combine creativity and relationships between people also have a positive impact on social relationships between the same generation Van Steenwinkel et al., 2017) and between those of different generations (Molina-Luque et al., 2022) reducing feelings of loneliness and isolation (Centre for Cultural Value, 2022).
Activities like dance (for example in the case of Dance Well) have a positive effect on motor skills, muscle mass and body composition in the elderly (Cruz-Ferreira et al., 2015; Gallo et al., 2019) and help prevent functional decline in old age.
20 suggestions for care homes
The Baring Foundation report mentions some of work that UK care and retirement homes have carried out in partnership with arts organisations: plays and theatre performances, readings and literary events, artists' residencies, opera, dance, visits to arts venues or art exhibitions in nursing homes, creative writing (Brown Wilson et al., 2011), visual arts and painting in company (Wikström, 2003), social events like drinks and parties. A key aspect is listening to the needs and wishes of every single resident, starting from the critical and disorientating moment when they settle in. An initial phase of confrontation must be followed by experimentation, the discovery of possible arts and creative activities, followed by implementation and monitoring, both individually and in groups. Finally, as the disability or illness progresses, there should be more one-to-one activities with the artist, even with the elderly person lying comfortably in bed.
The report ends with 20 concrete recommendations from the organisation for designing situations that promote well-being. He suggests that government policies give every person the right to experience creativity and the arts, as an integral part of a new vision of welfare that goes beyond merely assistance and care, and looks at developing individual and community potential, from a generative perspective.
The Baring report indicates that art and creativity should go beyond occasional events in care homes and become a systematic part of every resident's care plan (Cantu et al., 2018), underlining the responsibility of management to create links with local arts organisations. One issue is training health care staff who, should be encouraged to focus on this theme, also for their own well-being. Baring recommends that artists and arts organisations, proactivity establish partnerships (after the appropriate training in relationships with residents) to plan actions with the health sector that are high quality, have an impact and can be replicated. Baring issues a real call to action to social investors to take systemic and systematic action through funding channels.
More good practices dedicated to spreading arts participation in old age, to aiding rehabilitation and recovery, recognising the right to feel, to experience beauty and kindness is an extremely positive sign that affects the dignity of an individual. The most significant cause of profound malaise in any person is the breakdown of relationships. Art can engage expressive processes as an effective non-pharmacological treatment for fighting cognitive decline and psychological issues that result from major life changes like bereavement or moving to an assisted living facility. It can help in relationships with oneself and with others.
Residences for the elderly are places of life and should be conceived as such. They will be more and more so as the population ages. We have made them aseptic, medicalised, car parks waiting for the end of days, deprived of what belongs to the world, to its disorder, chaotic, but also energetic and relational. These are pathogenic contexts that depress those who live in them, including carers. Today we understand this and we have evidence on how the relationship with animals, greenery, art, people moves the inner resources of well-being, gives meaning to existence. Let us not consider all this as therapy: pet therapy, green therapy. Let us conceive of them as salutogenic contexts, as part of the world and not a part of the world. Not a ghetto'. An invitation that is a programme comes to us from someone who lives this dimension in Bergamo, which together with Brescia will be the next Italian capital of culture. It is the voice of Serena Marossi, teacher Dance Well-inclusive dance for people with Parkinson's disease. Let's listen to her.
---
By Catterina Seia and Elena Baldo
Elena Baldo, recent graduate, CCW School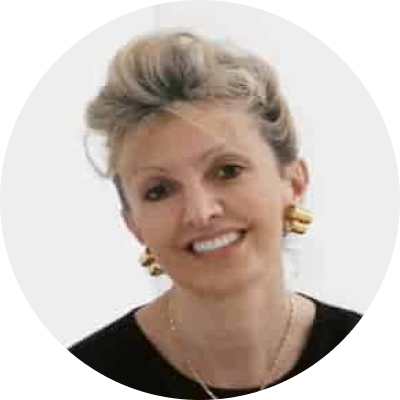 Catterina Seia
Co-Founder and President of CCW-Cultural Welfare Center; Co-Founder and Vice President of the Fitzcarraldo Foundation; Vice President of the Fondazione Medicina a Misura di Donna