A recent report entitled Art consumption and wellbeing during Covid-19 Pandemic provides a snapshot of how the arts have enabled individuals face the pandemic in Europe. It also offers important information for helping people and communities to flourish.
Over the last two decades, evidence of the impact of the arts on health and wellbeing has been piling up. As we reported in previous articles, at the end of 2019 the WHO - World Health Organization - published a report examining over 3,000 studies which documented how taking part and being involved in art and culture helps increase people's ability to feel happy and healthy.
But the Covid-19 pandemic has taken this challenge to a higher level. For whilst culture and art venues were closed to visitors as the health system suffered unprecedented strain, the need to respond to the demand for wellbeing has become even more profound, widespread and urgent, not least due to heightened social divides.
The recently published report, Art consumption and wellbeing during Covid-19 Pandemic, reveals the results of a study conducted in the summer of 2020 by Cluj Cultural Centre (Romania) and Fondazione Bruno Kessler (Italy), in conjunction with the BOZAR-Centre for Fine Arts (Belgium) and the UGM Maribor Art Gallery (Slovenia).
The study, which focuses on how culture helps people handle the impact the pandemic has on their lives, is part of the Art & Wellbeing project (funded with support from the European Commission). It has seen the involvement of these four major European institutions with their different experiences, missions, audiences and geographical focus.
Developed through an online survey aimed at people between 14 and 65 living in Europe, it was delivered in eight languages and yielded a sample of 1,559 valid responses. The interviewees were young adults, mainly female, who have a higher education qualification and reside in urban areas. Most came from Romania, Spain, Italy and Belgium. To ensure its relevance, the sample was weighted using the percentage of EU citizens with higher education qualifications as a benchmark.
Compared with the pre-pandemic period, there has of course been an increase in negative states of mind amongst people (feeling upset, hostile, ashamed, irritable and afraid) whilst positive mind-frames (feeling inspired, determined, attentive, active and vigilant) have fallen. The most marked change of all has been the increase in fear and general malaise.
Cultural consumption tops the list of activities which the participants engaged with to manage their state of mind during the restrictions (over 85%), followed by digital social contact with loved ones (nearly 70%), almost 30 points ahead of physical activity and cooking. The most frequent form of art consumption was listening to music, followed by watching films and reading fiction.
If we analyse the frequency with which the arts have been consumed, compared with the pre-pandemic period there has been a clear-cut increase of 45% amongst individuals (for 32% of the respondents, it remained unchanged).
As for active participation in creative tasks, the highest-scoring answers were orientated towards writing poetry, short stories, essays, drawing/painting and photography (with percentages varying from 30 to 23%).
The contribution which the arts and culture make to our wellbeing was described by 64.2% of interviewees with the expression "it makes me feel better", by 42% as something that helps them experience beauty, wonder and transcendence, and 38% as a way of reflecting on their lives.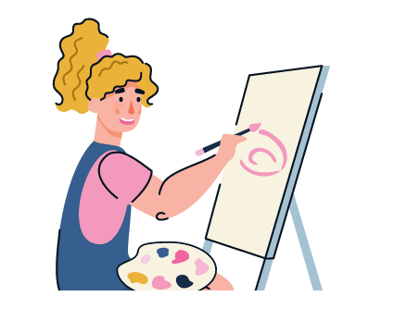 This study offers considerable insight into psychophysical wellbeing in relation to how art and culture affect our mood:
Receptive participation in artforms (visual arts, theatre, dance, architecture and heritage) during the pandemic displayed a link with a drop in negative feelings, a sense of greater significance of the respondent's condition, improved mood, and experiences of beauty, wonder and transcendence. The negative mood scores of those who often access artforms tend to be lower than those who access them less frequently. Moreover, there is a positive relationship with benefits such as awareness of meaning (for 79.5% of interviewees) and social connection (55.5%);
Music helps improve mood; the benefits of literature manifest themselves in terms of sense and meaning; theatre heightens the sense of social connection and transcendence; the visual arts and architecture have a positive effect on mood, and offer significant aesthetic fulfilment;
Dance is the most powerful of all; interviewees stated it improves mood, gives new meaning and helps establish a connection with others.
Those taking part in the survey were also asked to indicate what sentiments and emotive states arise from their contact with the arts, and from engagement with creative activities. The answers were analysed according to the categories of the toolkit of Wellbeing Measures (Linda J. Thomson & Helen J. Chatterjee, 2015). In short, the categories which emerged most often from the analysis were "Relaxed/Tranquil" and "Positive". Other key categories include: "Joyful", "Motivated/Fulfilled", "Sense of wellbeing", "Satisfaction" and "Inspired".
The most intense associations between the arts and emotions during the course of the pandemic were those between music and peace and relaxation; between films and positivity and joy; and between literature and interest and knowledge.
A powerful weapon against fear and pain, art and culture must be made accessible to those in greatest need of them: today as a means of defending ourselves against a creeping yet terrible enemy, tomorrow to help us flourish once again.
---
By Catterina Seia and Annalisa Cicerchia (AgCult - Letture Lente), Senior Researcher at ISTAT (Italian National Institute of Statistics) and Co-Founder of CCW-Cultural Welfare Center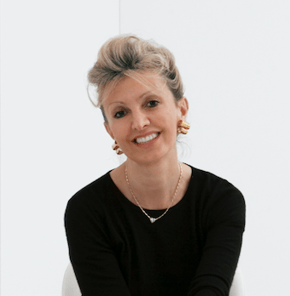 Catterina Seia
Member of the IBSA Foundation Advisory Board with an active role in the Cultura e Salute project. Co-Founder and Vice-President of the Fitzcarraldo Foundation since 2013, a leading research body dealing with the cultural policies of public entities, private bodies and public authorities. Since 2009, she has been Vice President of the Medicina a Misura di Donna Foundation, the body that promotes gender-specific health, based in the Gynaecology and Obstetrics Department of the Sant'Anna Hospital in Turin (Italy). She set up and has been managing the first inter-disciplinary platform for research-action on the alliance between Art, health and social change for the Body since 2011. This platform is considered to be a role model for the commitment to the development of the virtuous relationship between cultural participation and the humanization of the healthcare and well-being of people and organizations. From 2011 to 2019, after having overseen research reports, she headed the Giornale delle Fondazioni. She is the scientific manager of Arte e Impresa, the newspaper of the Giornale dell'Arte and the monthly publication of studies Letture Lente by AgCult. She is also President and Associate Founder of CCW Cultural Welfare Center.