Various international studies show the beneficial effects of listening to music during pregnancy for both mother and foetus.
The WHO Health Evidence Network Synthesis Report 67-2019, a review of reference on the relationship between the arts and health, has devoted a section to the role of music for
maternal, foetal and neonatal well-being.
Studies reviewed confirm its positive impacts on stress, anxiety and depression, symptoms often present during pregnancy and post-partum.
Effects, including immediate ones, of emotional distress are detected through hormone, cortisol and oxytocin measurements, as are improvements in vital parameters like saturation, heart rate, respiratory rate and blood pressure.
The first thousand days of life, from conception to age two, are a period of maximum neurodevelopment, but also of extreme vulnerability, for foetus and baby. Prevention, protection and treatment can produce short-, medium- and long-term impacts on health by controlling and reducing potential risk factors and neurosensory stimulation to help develop cognitive and socio-relational skills.
In fact, from its very first hours of life, an infant is wired to be social, favouring interaction and social simulation. By moving its mouth, sticking out its tongue, moving its face and, later, by moving its head and hands, it learns through imitation, beginning a training process that will last a lifetime.
Studies show that a foetus already recognises its mother's voice at 33-34 weeks and distinguishes it from other voices and sounds. When the mother says the word 'the', it responds by opening its mouth, imitating the movement to reproduce the sound. Experiences of sound before birth will also influence the baby's behaviour after birth.

Premature birth
Every year, 15 million children worldwide – over one in ten - are born prematurely.
The number of premature births is steadily increasing and is the main cause of neonatal death. Neurophysiological, neurological, cognitive, motor, language, communication and emotional issues can occur during the first four weeks of life. Environmental factors like early separation, painful procedures to which the baby is subjected and the lack of sensory stimuli, especially contact and the mother's voice, are determining factors.
In the first few days of life, a premature baby is subjected to a series of painful operations, essential for its survival. It is separated from its parents and placed in an environment filled with instruments, sounds and lights, that strongly shape the brain structure, causing effects that can last even into the long term. These factors influence the well-being and development of a premature baby.
Healing Architecture is developing interesting experiments on the design of healthcare spaces, with a focus on sound and light (an element that regulates the body and circadian rhythm) in Neonatal Intensive Care Units (NICUs). One example of good practice is the work of the Fondazione per l'Architettura/Torino and DEAR Design Around Onlus at the Sant'Anna Hospital in Turin, Italy, where spaces were redesigned in the summer of 2022 through a participatory process, to increase environmental and relational wellbeing in the NICU ward, which was also made more welcoming by the presence of parents.
The first music: a mother's voice
An introduction to music makes all the difference. Many studies dedicated to this early window of child development have focussed on the effects of introducing music-based protocols into Neonatal Intensive Care Units (NICU) and have seen important benefits, including stabilised heart rates and breathing, a reduction in apnoea and bradycardia, improved energy expenditure, weight gain, better sleep, nutrition, suckling, and shorter hospital stays.

The mother's voice, one of the earliest means of human interaction, is a great resource that has been studied (in 2022) by a group led by Prof. Petra Hüppi and Prof. Didier Grandjean of the Geneva University Hospitals' research centre (UNIGE-HUG).
Early Vocal Contact (EVC) was introduced in the NICU.
The research studied pain responses and oxytocin production in new-borns during a delivery in three contexts: with the parents present and mum singing; with parents and mum talking and with no family members present.
The research showed a significant increase in oxytocin - the social bonding hormone that also protects against inflammation - in infants in the first context. Rating scales commonly used in paediatrics also enabled the researchers to detect a decrease in perceived pain when blood samples were taken.
In 2019, the University and University Hospitals of Geneva published another important case study on listening to musical compositions played on a harp, bell and punji (an Indian wind instrument) by musician Andreas Vollenweider.
MRIs allowed researchers to gauge the impact of musical stimulation on neuronal connection development in premature babies.
Regions of the brain that benefited were those that process sensory, auditory and cognitive information. The study, conducted on three samples, showed that in premature babies exposed to music, functional connectivity between brain areas is higher and neuronal organisation is similar to that of full-term babies.
The research, carried out between 2013 and 2016, included a second, long-term assessment phase, which is ongoing, that aims to study the cognitive and socio-emotional benefits of the experience six years on.

Life begins after the NICU
Most studies and music programmes neglect the return home phase, despite the fact that some research shows there is strong need for support from mothers and infants even after discharge. Although no longer medically risky, in the mother-infant dyad while survival rates for premature infants have improved, there are concerns about long-term complications and quality of life may have a psychological impact on caregivers and child-parent relationships.
The Long Step project was created to assess the effects of music-based programmes carried out after discharge from the NICU, involving a network of universities, hospitals and research centres across Norway, Poland, Israel, Argentina and Colombia. The trial, which began in 2018, will end in March 2023 and will develop a protocol for programmes at home during the first year of a child's life, thus filling a critic gap in knowledge.
Considering that a large part of the communication between mother and baby is musical in nature, introducing music and singing into everyday interactions could be significant in supporting how effectively parents communicate, i.e. in supporting parents' confidence in their ability to successfully manage the challenges related to their child's psychosocial growth.
---
By Catterina Seia and Sara Uboldi
Sara Uboldi is a PhD in Humanities, University of Modena and Reggio Emilia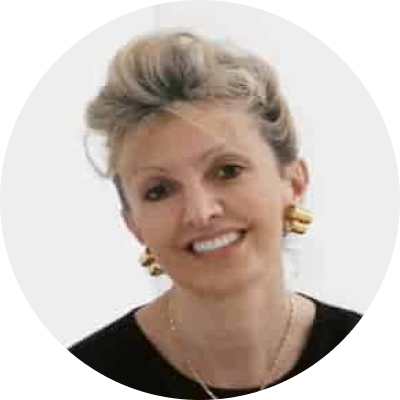 Catterina Seia
Co-Founder and President of CCW-Cultural Welfare Center; Co-Founder and Vice President of the Fitzcarraldo Foundation; Vice President of the Fondazione Medicina a Misura di Donna