The Italian association ACOSI launched the First Historic Italian Hospitals Day on 9th October 2022. Thirteen hospitals opened their doors for guided tours, in-depth talks and concerts.
Ancient hospital buildings have a common history rooted in the Middle Ages, testifying to the fact that care and hospitality have always been one of the pillars on which European civilisation is founded. They are places of science and philosophy, cities within cities that have been centres of innovation and also of solidarity, whose processes they perfected.
They tell the story of the women and men who, over the centuries, have worked to help the most fragile and the suffering, offering material and spiritual support and caring for the health of individuals and the community. They are places where art has always played a vital role in the healing process, with the person in his or her entirety of both body and mind at the centre.
Communities grew up around hospitals, faith and religion developed in them, but they were also places where saints and artists worked: a sense of belonging and hope was formed there, a value handed down that is essential to understanding society, both in Italy and in Europe.
The artistic heritage of hospitals
When developments in medical science in the late 20th century made it impossible to keep many of these buildings working as a hospital, they still developed a community and cultural purpose, as in the case, for example, of the Santa Maria della Scala Museum in Siena.
Many ancient hospital buildings still have treatment and care facilities inside, even given the complexity of having to reconcile the technical nature of the modern care process with the artistic and architectural heritage they represent. It is an apparent contradiction - between modernity and suffering - rooted in the Age of Enlightenment concept of the hospital as a combination of science, technology, art and beauty.
But hospitals are some of the places where one of the most extraordinary cultural legacies, in Italy and in the western world, is located.
Thirteen of these architectural masterpieces of medical science in Italy – which still express their role as hospitals - have joined together as part of the Associazione Ospedali Storici ACOSI to protect, study and promote a part of cultural heritage that is today less well known but certainly interesting and fertile in Italian society's history of caring for people.
These are the Azienda Ospedaliera Santi Antonio e Cesare Arrigo in Alessandria, the Spedali Civili in Brescia, the Ospedale degli Infermi in Faenza, the Ospedale Santa Maria Nuova in Florence, the Ospedale Maggiore in Lodi, the Ospedale Maggiore Policlinico Ca' Granda in Milan, the Ospedale degli Incurabili in Naples, the Ospedale SS. Cosma e Damiano in Pescia, the former 'Misericordia e Dolce' hospital in Prato, the Ospedale Santo Spirito in Sassia and the Ospedale San Giovanni Addolorata in Rome, the Ospedale G.Ceccarini in Riccione and the Ospedale SS. Giovanni e Paolo in Venice.
ACOSI is a non-profit making cultural association made up of Italian health and hospital authorities, scientific recovery and care institutions (IRCSS), assistance organisations and mutual aid associations that have artistic, historical, cultural and architectural assets and are committed to promoting, valorising, restoring, preserving, protecting, managing and increasing the tangible and intangible cultural heritage of its members. The Association is also committed to sharing management solutions to help preserve, enhance and promote the cultural heritage of associated healthcare facilities with public and private bodies.
Art in hospitals: a civic duty
In fact, as the two recent photographic volumes Hospitalia and Ars Curandi by Elena Franco perfectly illustrate, the heritage represented by old hospitals is proof at an Italian and European level of the commitment that society has made to building and maintaining these important social monuments, cathedrals of welcome and care which not only look after f the sick and frail in a city, but extend a duty of responsibility across the whole local area, through the system of farms and land ownership.
The Réseau des Hôtels-dieu et Apothicaireries, founded in 2007, is a European network whose mission is to focus on hospital heritage and carry out joint promotional actions towards the public at large.
Two of its members, the Hospices de Beaune in France and Notre Dame à la Rose in Lessines in Belgium, are working to create a dossier to recognise the two hospital sites as part of UNESCO heritage, in a network with the Hôtel-Dieu in Quebec City, highlighting the fact that hospital sites are scientific, social, material and immaterial cultural heritage, which are especially important for future planning.
Art and Care: what is the future for historic hospitals?
Discovering these places of care and their historic, artistic and scientific heritage, without nostalgia and rhetoric, is important in order to meet today's clear need for an in-depth study of aspects related to the humanistic disciplines in medicine, as defined by the field of medical humanities.
Preserving, using and reinterpreting these places can, therefore, contribute to the debate on care in the future, since, if healing cannot be taken for granted, there is a right to both physical and spiritual care and an art of caring that should guide us as to how our society develops in the face of the ethical issues that medicine presents. And, in the same way, we need to extend the field of care to the whole planet, as women and men working in hospital management have always done with the system of related rural heritage.
---
By Catterina Seia e Maria Teresa D 'Aquino
Maria Teresa D 'Aquino - Journalist and Director of the Study Centre for Medical Humanities Care and Community, Alessandria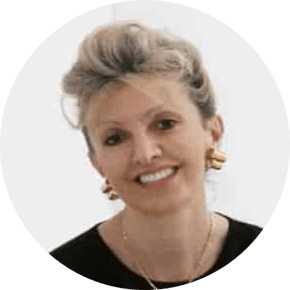 Catterina Seia
Co-Founder and President of CCW-Cultural Welfare Center; Co-Founder and Vice President of the Fitzcarraldo Foundation; Vice President of the Fondazione Medicina a Misura di Donna