From 31 January to 2 February 2022, in a marathon of shared experiences, the first international summit entitled The Museums, Health & Wellbeing was held. It was organised by MuseumNext, a UK company founded in 2009 to begin and accompany the transformation of arts institutions in keeping pace with their social counterparts.
A deep dive into the role of museums in creating well-being, a theme that's even more relevant in the context of the pandemic, with speakers from all over the world chosen via a call to action. 24 institutions including museums and archives, 2 medical research centres and universities, 2 academies and art schools and 1 festival shared in-depth case studies and good practices showing how cultural institutions can exert a strong cohesive and therapeutic potential in society, by offering inclusive spaces and cultural and creative stimuli that result in physical, psychological and emotional benefits.
Europe was represented by the U.K, the Netherlands and Switzerland, while other important experiences came from the USA and Canada, Asia, Australia and Oceania.
The mental health of the population, especially the most vulnerable, is one of the main focuses of engagement, with increasingly structured partnerships between the world of health and arts institutions. A lot of attention was devoted to caregivers who risk burnout, children and adolescents in difficulty, people with disabilities or degenerative diseases, and community spirit.
Some inspiring cases.
Ann Blokland and Sarah Broekhoven of the Van Gogh Museum in Amsterdam presented "Wellbeing with Vincent". The project is inspired by Van Gogh's life and works and offers a Mental Health Program with actions aimed at a range of audiences, from young people to health professionals and psychiatric patients.
Reducing stress and symptoms of burn out in doctors and student trainees is the goal of "Art and Health", presented by Sander Damms of the Groninger Museum and Dr Edwina Doting of Universitair Medisch Centrum Groningen (UMG) in Bruges, in a joint project between the museum and the university medical research centre.
New York's Metropolitan Museum of Art, represented by Heidi Holder, presented "Your Met Art Box", a project in partnership with the national Citymeals on Wheels programme based on conversations around art to fight people's isolation and reinforce their social and emotional skills.
Emma Lee of Singapore's ArtScience Museum and Charleen Leo of the Science Gallery in Melbourne discussed the "Art of Being Calm (ABC), A Year of Mental Health" programme, a joint commitment by the two institutions to a mental health support programme aimed at promoting community resilience.
Rachel Mackay presented "Supporting Mental Wellbeing" at Kew Palace. Starting with an exhibition entitled The Mind Behind the Myth, the London museum has launched a partnership with the community to tackle the social stigma of mental illness through storytelling, objects and stories shared by citizens.
Louise Thompson of Manchester Art Gallery contributed the "Using trauma sensitive mindfulness in museums" programme, which uses MuseumMindfulness practices aimed at the elderly, children, adults with mental illness and armed forces volunteers.
"GIF FEST about Anxiety", introduced by Tanya Wilson from EYEYAH!, Singapore, is a multimedia festival that addresses the subject of "Anxiety and Mental Health" through apps, installations, digital animations, workshops and conversation groups, to promote resilience and mental health in adolescents.
Siobhan McConnachie of the National Galleries of Scotland showcased the "Art Helps" programme, in partnership with the Edinburgh Children's Hospital Charity, involving material kits and play therapy for children, adolescents with mental illness, families and medical staff.
Children are also at the centre of the schools' programme "Children, Grief and Loss", presented by Lisa Shames and Emma Crew of the Jewish Museum in London, which works with emotional storytelling based on the evocative power of the objects kept in the museum.
Glasgow Museum's Ageing Well programmes are aimed at the elderly with dementia and are structured around Dementia Cafes, visits and conversation groups, exhibitions in centres for the elderly and digital pathways through user-friendly technologies.
Diana Morton, who represented the museum, highlighted its role during lockdown with "Discos, walks and wellbeing: Supporting older adults to live well in lockdown".


The challenge of neurodegenerative diseases was taken up by the National Museum of Liverpool. Carol Rogers talked about "Connections Through Collections: How museums can impact the lives of those living with dementia". With "House of Memories" the museum offers innovative training for elderly people with dementia, their families, carers and communities, using intuitive, interactive and accessible resources.
Te Manawa Museum of Art, Science and Heritage in Palmerston North, New Zealand, is also facilitating wellbeing for the local community and accessibility, especially for older people with dementia, through its "Dementia-Friendly" programme. Jaime Cour talked about Hauora (Wellbeing) and the Visitor Experience.


New museums are being designed with universal accessibility in mind, with design that encourages learning for people with disabilities and how relevant this approach is to each audience. Marleen Hartjes of the Van Abbemuseum and Barbara Strating from Maastricht University illustrated this innovative, multisensory space with "Museum as a wellness resort for the senses: learning from disabilities".
This new direction needs new skills. Several museums have created dedicated staff, reinforced awareness and skills, and thinking about their staff's well-being. Danielle Hodes, Amy Nitza, Adam Reed Rozan and Karla Vermeulen of SUNY New Paltz presented the case of the Smithsonian's National Museum of American History. With "Supporting Museum Staff in a Trauma-Infused World", the museum offers action to support the mental health of museum staff, through sessions and facilitators to aid with traumatic experiences.
The North Carolina Museum of Art's Mindful Museum Program, introduced by Bryanne Senor, has a similar aim. "Creating Opportunities for Mindfulness Anywhere "specifically targets staff to help the museum support citizens' well-being, reduce anxiety, and strengthen resilience.
With "Handling Hard History", Camille Hunt from the North Carolina Museum of History introduces practices to support the mental well-being of museum workers working on "hard history" collections.
A cultural transformation is taking place
This international overview confirms the transformation underway in the arts world, the responses to crises fuelled by the pandemic and the desire to play a central role in promoting the health and well-being of citizens and society as a whole, as a prerequisite for sustainable development. They are pathways that change institutions themselves and become strategic levers. It is evident that there is a strong acceleration, innovation in introducing tools and in acquiring skills that promote inter-sectoral dialogue for integrated projects combining the arts and the health system. The organisations repurpose services whose social impact has been reimagined, as tools for engaging the public and communities, and for training through the development of accessible content.
---
By Catterina Seia e Sara Uboldi
Sara Uboldi is a PhD in Humanities, University of Modena and Reggio Emilia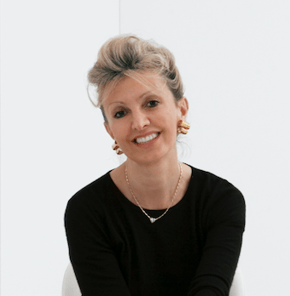 Catterina Seia
Co-Founder and President of CCW-Cultural Welfare Center; Co-Founder and Vice President of the Fitzcarraldo Foundation; Vice President of the Fondazione Medicina a Misura di Donna